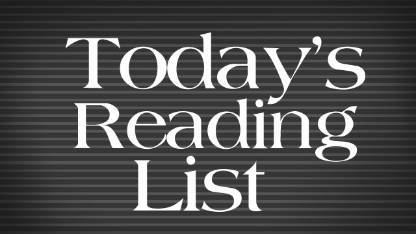 Here's what the editors of Schools of Thought are reading today:
Inside Higher Ed: Big tuition hikes at private colleges complicate affordability picture
When the recession hit, American families actually paid less for their children's college expenses as they looked around for more affordable options. As a result, some private schools have issued tuition freezes for 2012; but a few elite private universities, Dartmouth and Princeton among them, are bucking the trend and raising tuition at percentages greater than the inflation rate.
U.S. Department of Education: FAFSA Completion Project Expands: Targets Single High School LEAs and Rural Districts
The U.S. Department of Education is helping some districts increase the percentage of students who complete the Free Application for Federal Student Aid (FAFSA). Studies show that completing the form increases college enrollment, especially among low-income students.
Mind/Shift: Building Good Search Skills: What Students Need to Know
Most students have limited search skills, honed by their use of free search engines to scour the Internet. Some people say that other types of search tools – scholarly databases, for example – have to become easier to use, and that students need to be taught effective search techniques.
New York Times: Ban Lifted, R.O.T.C. to Return to Harvard's Campus
Now that "Don't Ask, Don't Tell" has been lifted, Harvard University will soon open an Army Reserve Officers Training Corps office on campus, provide space for classrooms and training, and cover the program's administrative costs. The prestigious university first banned R.O.T.C. programs during the Vietnam War. That ban remained in effect until recently as a protest against military policy that prohibited gays and lesbians from serving.
Al.com: Fences, guns and guards: Mobile County school board considers ways to stop guns at school
In the wake of a recent high school shooting, Mobile County's superintendent is looking into building fences and installing metal detectors on campuses. Some lawmakers are pushing to change an Alabama law that bars resource officers from carrying guns.