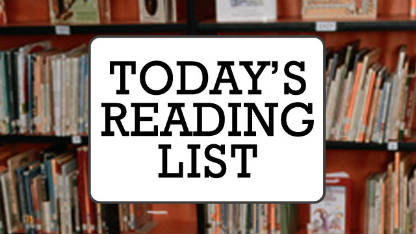 Here's what the editors of Schools of Thought are reading today:
Education Week: Arne Duncan: Newspapers Shouldn't Publish Teacher Ratings
U.S. Secretary of Education Arne Duncan supports including "value added ratings" – which are based on student test scores – in teacher evaluations. Duncan says he's just not a fan of publishing those ratings in the local newspaper; which both the Los Angeles Times and New York Times have done recently.
WSBTV: Alpharetta student sues over prom changes
Reuben Lack is asking a federal judge to reinstate Lack as his metro Atlanta school's student body president . He says he was dismissed for proposing a "Prom Court" that could include gay and lesbian students; a school spokeswoman says Lack, "failed to complete his responsibilities according to set bylaws."
Miami Herald: Gov. Scott signs school prayer law
Florida Gov. Rick Scott signed a controversial bill that authorizes school districts to develop policies that would allow students, but not teachers or other school employees, to pray or deliver "inspirational messages" at public events.
Pix11: New Jersey Middle School Bans Hugging
A New Jersey principal has outlawed hugging at his middle school. Some students are perplexed at the new rule but the district's superintendent says that excessive hugging led to the ban.
WQAD8: Four girls start business to buy therapy dog
Four fifth grade girls start a dog walking business. Their teacher's daughter has a disabling genetic condition, and the girls hope to raise the $5,000 to $15,000 for a therapy dog.