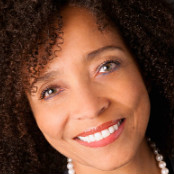 By Yvette Jackson, Special to CNN
Editor's Note: Yvette Jackson, Ed.D., is the Chief Executive Officer of the National Urban Alliance for Effective Education and former Executive Director of Instruction and Professional Development for the New York City Board of Education. Tune in to AC360 at 8 and 10 p.m. ET for the special series "Kids on Race: The Hidden Picture".
The death of 17-year-old Trayvon Martin is sparking national indignation and debate over the role race played in this premature loss of life. But it also opens the door to a teachable moment that, if ignored, will only compound the tragedy.
The teachable moment is particularly true for adolescent youths. One of the most important lessons I've learned in more than three decades of working in schools is that students - particularly adolescents - want teachers to meet them where they are. It's an anxious, hyper-emotional, and uncomfortable place for adults, but students crave this connection.
Trust me, an incident like the death of Trayvon only intensifies those emotions because all adolescents have a frame of reference from their own lives, be it race, how they dress, or fear of being singled out by a stranger based on how they look. This frame of reference during adolescence greatly impacts their understanding of how and why they are perceived a certain way.
To ignore the story of Trayvon in any classroom is to ignore an event that is shaping how countless young students of all races and ethnicities are seeing their world, the adults around them, and visions for their futures.

Indeed, dramatic biological changes shift an adolescent's self-concept and self-esteem, as young people constantly react to how they feel they are perceived. For students of color, these perceptions are further impacted by a stereotype threat, or fear of being prejudged because of negative stereotypes about their race or ethnicity.
Imagine how young African-American males are comparing themselves with Trayvon and what this might mean for their belief in our system of justice, how they are perceived and what is expected of them. Conversely, how many white students don't want to be seen as racist in the eyes of their peers in school when the incident comes up? Can kids even wear hoodies without fear of judgment?
But we need to do more than use Trayvon's death to get students' attention. There are countless entry points for educators, but the first entry point is recognizing that learning from an unfortunate incident such as Trayvon's death is a reciprocal experience involving the learning of both teachers and students.
Such two-way learning can happen through classroom practices that build students' and teachers' awareness of self-perceptions, perceptions of others, and how these perceptions impact a student's view the world. For example, teachers should:
• Affirm the value they place on students and communicate expectations for success by engaging them about what they know and can do - awareness of Trayvon's death is an opening - and build from there. This identifies and affirms their strengths, creating a stronger foundation for learning.
• Develop relationships through dialogue with students about commonalities across cultures – including traditions, values, goals, and aspirations – as well as themes such as life and death; love and needs; justice and injustice; freedom and boundaries.
• Facilitate discussions about the incident by engaging students in thinking that affects perceptions, problem-solving and decision making; discussing the cause and effects, using syllogisms (if-then thinking), and seeing from various perspectives, such as those of Trayvon, the parents, and George Zimmerman.
• Guide students in critical analysis of articles related to this case, reading for facts and contradictions and looking for the varied opinions related to the various perspectives.
There are many more specific ideas for instruction, including the potential for civics lessons that focus on law and government. The Trayvon Martin case came about because of the Stand Your Ground Law that was passed in several states. Ask students: What exactly is the Stand your Ground Law? What could it mean to you?
Finally, and perhaps the most important instructional theme, is that of social justice. What right do our students have to walk down a sidewalk at night without being targeted for suspicion – or much, much worse? What are the rights and obligations of a community member concerned about local safety?
Educators have a lot on their plates and the year is beginning to wind down for some. But if we are going to educate, we must be relevant to students. And when one of their own dies in such a high-profile way under such questionable circumstances, we have more than a teachable moment. We have an obligation to use our classrooms to promote learning, understanding and a vision of future where a young life is not so easily and unnecessarily lost.
The opinions expressed in this commentary are solely those of Yvette Jackson.