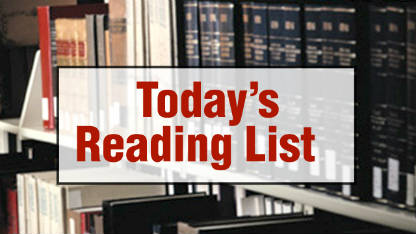 Here's what the editors of Schools of Thought are reading today:
CBS 2 Chicago: School Board Unanimously Approves Longer School Year
Despite protests from the city's teachers union, Chicago's school board voted to add ten days to the school calendar, making it the longest in the country. Some parents also questioned the move in light of the school district's projected $700 million shortfall in next year's budget.
International Business Times: 'Bully' Movie Rating Change: 'We Thought We Could Win'
"Bully" opens today without a rating, after its production company failed to convince the MPAA to change the documentary's rating from "R" to "PG-13." Anti-bullying activists wanted the PG-13 rating so that more children could see the film; the nation's second largest theater company, AMC, says it will allow unaccompanied minors into the movie with a note from a parent or guardian.
NPR: Alan Alda Asks Scientists "What Is A Flame?"
Veteran actor Alan Alda challenges scientists to define a flame so that ordinary people can understand the concept. Instead of Alda or other scientists judging the definitions, 11-year-olds around the world will.
Edudemic: 15 Ways To Use The New iPad In Classrooms
With the new iPad, users can connect to the Internet, take pictures, record movies, and produce presentations. Teachers tweeted how students can use these functions to create digital content.
Daniel Wilingham: Students should be taught how to study.
The majority of college students study by rereading their notes, which University of Virginia psychology professor Daniel Willingham argues is a terrible strategy. Willingham says that self-testing – the ninth most used strategy – is the best for recall, and should be taught.