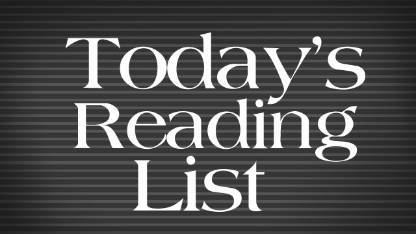 Here's what the editors of Schools of Thought are reading today:
AJR.org: Flunking the Test
Paul Farhi argues that America's education system isn't as broken as news coverage would have the public believe. Farhi also says that news stories highlight the efforts of education reformers while ignoring what he believes is the real story – the effect of poverty on student achievement.
This Week in Education: Media: Flunking Paul Farhi's Education Journalism Critique
Alexander Russo critiques Paul Farhi's criticism of education reporting in the American Journalism Review. Russo says Farhi missed about a dozen examples of education reporters doing excellent work in the field and that he didn't talk to prominent education experts.
U.S. Department of Education: ED Celebrates National Financial Literacy Month
April is National Financial Literacy Month. The U.S. Department of Education office of Federal Student Aid plans to offer daily financial advice through Twitter.
L.A. Times: Low-income students struggle with AP exam fee waiver cuts
The College Board estimates that a federal budget cut to an Advanced Placement exam waiver program will result in 29,000 low-income students skipping the exam due to cost.
JSOnline: Ready for prom? Don't have alcohol on your breath
At some Wisconsin high school dances, it won't just be chaperones checking students at the door as schools implement portable breath alcohol screeners.