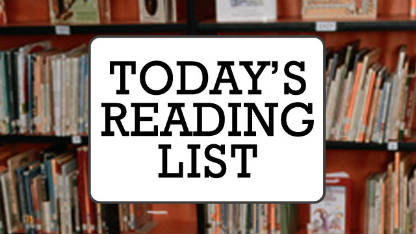 Here's what the editors of Schools of Thought are reading today:
SFGate: Attempt to reject affirmative action ban rejected
A federal appeals court has rejected an attempt to resurrect preferential consideration for minorities at the University of California and upheld the legality of Proposition 209.
U.S. News Education: Computer Science Transitions from Elective to Requirement
In this Digital Age, some colleges are making computer science a mandatory part of their general studies coursework.
WAVY.com: Hundreds of Virginia Beach teachers lose jobs
Teachers or taxes? That's the question in Virginia Beach after the school board announced layoffs Tuesday. All 245 first year teachers will not have their contracts renewed.
Education Week: Youth-Concussion Law Update: Wisconsin Makes 36
Wisconsin has become the 36th state to enact a youth-concussion law this week. The law is based on the National Football League's model legislation.