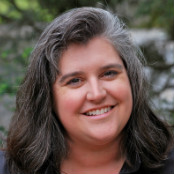 By Bethany Gardiner, Special to CNN
Editor's Note: Bethany M. Gardiner, M.D., is a pediatrician and author of "Highlighting Homeschooling," which guides parents through the educational options available to them and their children.
As a pediatrician, I was a dedicated career woman and never thought much
about the schooling options of either my children or my patients. I was a product of public schools and assumed the traditional schooling model was fine.
However, as I listened to my patients and their parents, I realized there was a theme being repeated many times over in family after family. They were stressed about their fast-paced lives and the futility of being forced into a box of expectations for a life that they did not fit into. Whether it was fighting against a system that penalized sick children for too many missed days, trying to challenge children that are bored in class, arguments about an ADHD diagnosis, to the hours of homework and busywork that intruded upon family time, parents were feeling overwhelmed and out of control, and these feelings were being transmitted to their children.
The more I considered these facts, I realized that I myself was losing a family-centric lifestyle, struggling against the demands of an outside system while trying to balance a career and my family. I knew that to impact my family and children in the most positive way possible, I needed to take control of my children's education and tailor it to meet their needs and those of my family. By participating in their education, I could teach a love of learning and a passion for education that I saw missing in most of my patients that went to traditional brick and mortar schools. And while meeting the needs of my children, I could also improve my family life by adding to the time that we spent together rather than taking away from it.
FULL POST