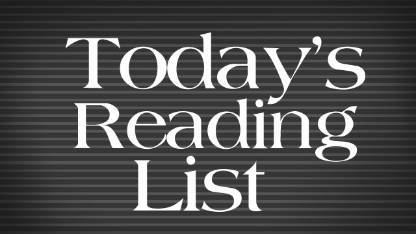 Here's what the editors of Schools of Thought are reading today:
22News WWLP.com: Teacher fired for Trayvon support?
A former Michigan teacher claims she was fired for organizing a fundraiser to support Trayvon Martin's family. The district's superintendent say she can't comment on the rationale behind the firing, but says that the teacher's claim isn't true.
SFGate: Demystifying math could ease anxiety
A Stanford study on brain activity suggests that the fear of math may be as real as other phobias. The researchers say phobias are treatable, so math teachers could incorporate techniques that help students understand the reasoning behind calculations to reduce anxiety.
Education Week: UConn's Academic Appeal Denied, Now Ineligible for 2013 Postseason
The NCAA's stricter graduation standards for teams to play in the postseason could leave the University of Connecticut, the 2011 men's basketball national champion, off of next year's March Madness brackets.
Sun Sentinel: Florida colleges fear boost in high-tech cheating
College officials in Florida are finding that students aren't just using new technologies to learn – they are using smartphones and the Internet to cheat.
AZFamily.com: Alice Cooper rocks Paradise Valley School Board meeting
Alice Cooper didn't appear in front of his local school board to explain the lyrics to his song "School's Out"; instead he announced a much-needed grant for musical instruments through the The Mr. Holland's Opus Foundation.