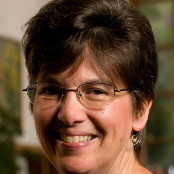 By Molly Raphael, Special to CNN
Editor's Note: Molly Raphael is President of the American Library Association, the oldest and largest library association in the world. Its mission is to promote the highest quality library and information services and public access to information for all. This week, National Library Week, the ALA spotlights the valuable contributions of our nation's libraries and library workers.
Anyone who has visited a library in the past few years will not be surprised to learn that demand for library services has increased significantly. With the growing need for access to digital and online information, including e-government services, continuing education resources and employment opportunities, libraries are essential in communities, large and small, throughout the country.
Last year, 1.5 billion library visitors checked out more than 2.4 billion items. Visit the "learning commons" of a college or university library, and you will find it full of students.  The same is true for K-12 school libraries as students recognize the importance of learning how to become "information literate" as part of their basic education.
Yet, many question why we need libraries when we have instant access to information on the Internet.
As the president of the American Library Association (ALA), I often receive questions on the relevance of libraries when information can be obtained so easily in digital form. I believe questioning the need for libraries and the professionals who staff them is like questioning the need for the air that we breathe.
FULL POST