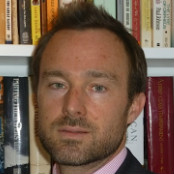 By Sam Chaltain, Special to CNN
Editor's Note: Sam Chaltain is a Washington-based writer and education advocate. He can be found on Twitter at @samchaltain.
"Bully", the new film that opens today in theaters across the country, begins with the image of a heavy-diapered toddler named Tyler, happily staggering across the wet grass in front of his family's Georgia home.
Moments later, we learn of Tyler's painful path in the adolescent years that followed - years that were marked by relentless bullying and abuse at school, and years that culminated with his decision to hang himself, in a closet in his family's home, at the age of 17.
"Bully" is a must-see film because it makes visible one of the most painful, universally kept secrets of our society and our schools: Every one of us has been bullied, and every one of us has bullied someone else.
To underscore this uncomfortable truth, director Lee Hirsch takes us on a visual tour of the most emotionally charged symbols of childhood - yellow school buses, rows of lockers, recess playgrounds - to remind us what can happen there, and what costs we accrue when we characterize the serial cruelty of children as little more than a regrettable "rite of passage." We hear one boy's breath quicken as he approaches the bus stop on the first day of school, certain of the abusive treatment that will resume at his expense. We visit a girl in juvenile detention, so desperate to stop a gang of students from berating her daily that she stole her mother's gun to send a message, once and for all, that she wasn't going to take it anymore. And we learn about the family whose daughter's decision to come out as a lesbian resulted in their collective ostracism from the daily lives of their former friends and neighbors.

As powerful as these stories are, they are symptoms, not root causes, of why so many of us are so unkind to each other. Simply put, no one bullies from a position of emotional strength, and too few of our schools are explicitly organized to ensure that children acquire the most valuable gift of all: the ability to feel visible in the world, and the skills and self-confidence they need to be seen and heard - in school and in life - in meaningful, responsible ways.
To catalyze the energy and interest this film will spark, we must not believe our work is done when we wear blue bracelets or enact anti-bullying policies. Instead, we must begin the deeper work of ensuring that every learning environment inAmericais proactively constructed to meet the intellectual, social and emotional needs of its students. And we must evaluate ourselves against that lofty benchmark before all else.
The good news is the recipes for these sorts of environments are all around us. Consider, for example, the Mission Hill School in Boston, a fabulous public school in which young people are encouraged daily to imagine - and empathize with - the viewpoints of others. Consider the overwhelming research suggesting that school climate is the central determining factor for everything from personal safety to intellectual growth. And witness the wealth of evidence-based programs that already exist to help young people develop the strong social and emotional foundation they'll need to serve as upstanding playmates, students and citizens.
In other words, we don't lack the know-how to create more supportive learning environments; we lack the collective clarity and will.
Imagine a society in which our sole measures for determining a school's health weren't just reading and math scores.  Imagine a national commitment to ensure that all educators acquired the training and expertise they need to create safe environments for children -  the very expertise that was so sorely absent from the toolboxes of many educators in this film.  And imagine a cultural sea change in which we replaced our historic willingness to accept the tractor-beam pull for conformity with a widely shared (and practiced) value that our differences are what make us more, not less, precious to each other.
That's the sort of response this film deserves. And that's the best way all of us can honor the memories of young people like Tyler and ensure that their suffering, and our own, was not in vain.
The opinions expressed in this commentary are solely those of Sam Chaltain.