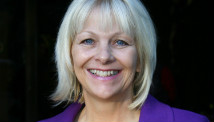 Editor's note: Donna Beegle is president and founder of Communication Across Barriers, a consulting firm that works to increase communication across poverty, race, gender and generational barriers, in part with "Poverty 101" workshops. She has a doctorate in education leadership from Portland State University.
By Donna Beegle, Special to CNN
(CNN) – My dream is that a person will not be able to graduate from college without taking a Poverty 101 course. Poverty hurts all humanity and it's the responsibility of everyone to bond together to eradicate it. Our ignorance about poverty perpetuates it and divides us as a nation.
I didn't always know this. I was born into generational poverty; for many decades, most of my family members were uneducated, unskilled and, like 44 million Americans, illiterate. They survived in temporary, minimum wage jobs that didn't pay in respect, nor provide opportunities for advancement.
My dad worked temporary seasonal jobs, the only ones he could get with limited literacy, no education and no specific job skills. My mom, like her widowed mom, picked cotton. We were highly mobile and survived mostly on migrant labor work in Arizona, California, Oregon and Washington. We followed the fruit season to pick cherries, strawberries, oranges and grapefruits. We picked green beans and dug potatoes. They were workers of the land, never owners. My family worked very hard and worked very long hours, but we were still evicted.
In school, I did not know the middle-class life examples teachers used to explain academic subjects. I was unable to understand and speak in their middle-class language; I said "ain't," didn't know whether to use "gone" or "went," didn't know a difference between "seen" or "saw." When told to "go look it up," I dutifully went to the dictionary, only to find five more words I did not know and words no one in my world used. This just reinforced there was something wrong with my family, friends and me. It reinforced that education was not for me.
FULL POST