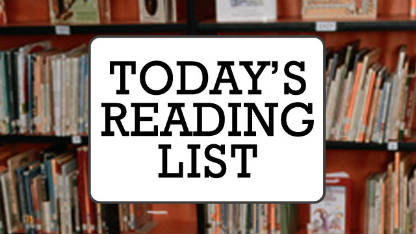 Here's what the editors of Schools of Thought are reading today:
U.S. News: Report: Community College Attendance Up, But Graduation Rates Remain Low
According to the article, community colleges are supposed to be a stepping stone to either four-year schools or high-tech careers. A new report shows that while enrollment at community colleges is up, less than half of their students graduate or transfer to a four-year college within six years.
WTHR.com: Students pay price for underage drinking
This past weekend was the biggest annual party weekend of the year at Indiana University. More students than ever were issued citations related to underage drinking, but will it change student attitudes towards alcohol?
ABC13: Boy, 16, takes special needs friend to prom
Amber House's parents know she is a social butterfly, but they thought House wouldn't get a date for the prom because she has Down syndrome. It turns out Matt Gill already asked her, and Gill says House always was his first choice for the big day.
Time.com: Berkeley High School Students Pull Off Ferris Bueller-esque Attendance Hack
Some Berkeley High School students hacked into the school's attendance system. Dozens of students who allegedly bought or sold login information or changed school records have been suspended and the school may expel the ringleaders.
Mail Online: When playtime wasn't ruled by 'elf and safety: Photographs show how children had fun before the inspectors took over
Most of the images in this photo essay were taken on British playgrounds in the pre-World War II era. The clothes, the asphalt surfaces, and the equipment have changed, but recess was then, as now, a time for fun outside.