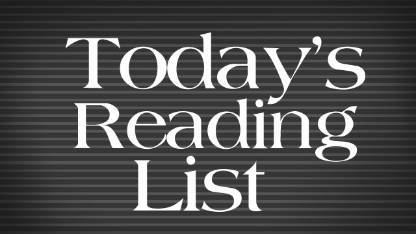 Here's what the editors of Schools of Thought are reading today:
CBS4 Denver: Bill Would Give Tax Break On School Supplies
The average American family spends an estimated $500 to $600 a year on school supplies and children's clothing. The Colorado legislature is considering a bill that would waive taxes on school supplies and clothing for three days in August, a waiver that already exists in about 16 other states.
CBS Philly: Philadelphia School District Could Close 40 Schools Next Year
Philadelphia's school district says its budget deficit could balloon to more than a billion dollars in the next five years if it doesn't take some drastic action. The district is looking at closing dozens of schools and trimming hundreds of positions from its central office staff.
NPR: Can A Computer Grade Essays As Well As A Human? Maybe Even Better, Study Says
A new study suggests that computer software may be able to grade essays more consistently and faster than humans – if the grades are based on language mechanics. What the software doesn't check for is facts, and it has a hard time with poetry and highly stylized writing.
CBSChicago: 'Flipped Classroom' Getting A Tryout At Suburban High Schools
In a flipped classroom in Chicago, students are watching 20 minute lectures at home. Then the students work on assignments in class.
Nanny.net: 10 Ways to Teach Young Kids to Write Computer Programs
Computer programming skills could help children gain the analytical skills to solve complex problems. The author offers up ten ways to teach young kids, even as young as 7, to learn programming.