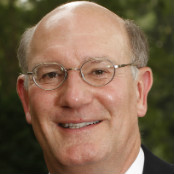 By Richard Fisher, Special to CNN
Editor's Note: Richard Fisher is executive-in-residence at Rhodes College in Memphis. He has spent more than 30 years advising high-net-worth individuals and managing global portfolios.
I hope the job market improves this spring for college graduates, but whether they find employment or not, many young Americans with degrees in hand are plagued by questions about student loans, personal investments and credit scores.
I am teaching at a fine liberal arts college where very smart students in a variety of disciplines lack sufficient financial literacy skills. Indeed, across the nation, there are relatively few courses offered in personal finance, and they are nearly always electives.
That's why I decided to teach a few years ago. I've spent a career in finance and investments, so I wanted to use my expertise to help college students make every dollar count, especially in this economy.
It's really no surprise that college students don't feel that financial literacy is important. Managing their personal finances is one of the few things that Americans seem to be willing to do without an understanding of what they are doing.

The 2012 Consumer Financial Literacy Survey, conducted by Harris Interactive, reports that only 43% of Americans have a budget, 33% don't pay their bills on time, more than half never check their credit scores, and nearly 40% carry credit card debt from month to month. Ironically, nearly half of American say they learn about personal finance from their parents or at home, but 80% admit that they could benefit from advice from a professional.
Would we approach our health care decisions this way?
My message here is that financial literacy is nearly as important as that sheepskin. What good is landing a job after graduation if you spend the next decade or two digging your way out of various financial obligations? Being financially literate means managing one's finances proactively, not learning through trial and error.
College students need to know how to budget, manage debt, approach investing in a disciplined way and set up a retirement account. These are skills woefully absent in some American households, so I also encourage students to bring their learning home.
Students should not just talk about these issues in class. My students actually analyze the real difference between buying and leasing a real car or investing in a specific mutual fund. They interview CPAs about tax issues for the newly employed or married. They research online brokerage firms.  They study how to avoid identity theft, and they search the Web for tips on living frugally.
This spring's graduating class should know that "What you can't measure, you can't manage."
For example, in 2009, seniors graduated with more than $4,100 in credit card debt, according to a national study by Sallie Mae. If only college students could measure and thus understand how credit-card interest accrues, I'm sure fewer would become mired in credit card debt. They would avoid bad credit like the plague if they realized that it means paying higher interest rates and insurance premiums and that employers sometimes won't hire them if they have bad credit.
A recent report by the Consumer Financial Protection Bureau shows that federal and private student loan debt has shot past the trillion-dollar mark. All graduates should learn how to manage that responsibility, too.
And when graduates start working, most are ill-equipped to handle a fundamental responsibility: how to choose investment options for their 401(k) plan.
Today's college graduates are just starting out, so I urge them to think about a disciplined approach to investments. It's never too early to heed such advice.  I suggest that students discuss with their parents how the family unit quantifies and manages risks in an uncertain investment climate. Those of us who are approaching retirement have seen our portfolios contract in the recession, so the lesson here is universal.
My hope is that more college students graduate completely disabused of the notion that money takes care of itself and that more will be lifelong learners in personal finance.
The opinions expressed in this commentary are solely those of Richard Fisher.