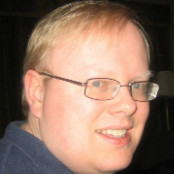 By James Dinan, CNN
Editor's Note: In honor of Teacher Appreciation Week this week, we're asking our colleagues at CNN to share their stories of teachers who have inspired them.  James Dinan is a copy editor for CNN.com video.
Choosing the one teacher who inspired me the most is difficult, but I wanted to choose an educator who, technically, wasn't a teacher of mine at all.  I never took a class of hers, but I was there for an after-school activity she advised.
My freshman year at Pope John XXIII Regional High School in Sparta, New Jersey, was a lonely one.  I was a public school student thrust into the world of itchy uniform slacks, Friday morning Masses and a freshman class made up primarily of strangers.
Trying to find my voice was difficult, but I gave it a try early on.  I made the freshman basketball team, but I was more Larry from the Three Stooges than Larry Bird on the court, and I only played when the game was out of reach.  Other sports and clubs didn't interest me at the time – I feared being crushed by the returning upperclassmen, so I didn't bother trying.
That changed one February morning, when I was called to the principal's office via the PA system.  As I walked down the empty hallway toward Father McHugh's domain, I wondered what I did to warrant detention.  Did I not hold the door for a senior, or did I not get ready for gym class fast enough?
Imagine my surprise when Mrs. Fitzgibbons, an English teacher at the school, greeted me at the front of the office.
"You may be wondering why you were called to the office," she said. "You're not in trouble, but I need your help."
Mrs. "Fitz" explained that she was setting up an Academic Team showdown – think "Jeopardy!" without the budget or studio audience – between members of her Freshman Honors English class and a rival school.  I wasn't in her Honors class, but a few of her students told her that I had to be recruited to join the team, as I had a knack for remembering "odd" things.
I agreed to do it and, the next day, sat down with seven or eight of my fellow Pope John freshmen for practice.  For the first time in high school, I felt like I belonged to something.  My thirst for knowledge and quick recall of facts came in handy during the scrimmage, as I correctly buzzed in on everything from Shakespeare toDinah Shore (To this day, Mrs. "Fitz" can't believe I knew who Dinah Shore was.  I proudly noted that Shore's TV shows and music were favorites of my maternal grandmother).
Practice soon turned to the actual showdown, and Pope John handled the High Point "menace" with ease.  The match, in term, led to Mrs. "Fitz" inviting me to join the varsity Academic Team next school year, as well as encouragement from classmates to try my hand at debate and mock trial.
I never learned the name of the student or students who urged Mrs. "Fitz" to sign me up, but I thank them for the kind words.  As for Mrs. Fitzgibbons, she was the first teacher who encouraged me to break out of my shell and embrace who I am.  So what if I'm a tad quirky?  I've managed to succeed in the game of life and, for that, I have Mrs. "Fitz" to thank.
Do you know an inspirational teacher? Schools of Thought wants to hear your story.  Email us at SchoolsofThought@cnn.com or send us an iReport!  You may see your story on Schools of Thought!