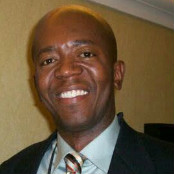 By Bryan Toussaint, CNN
Editor's note: In honor of Teacher Appreciation Week this week, we're asking our colleagues at CNN to share their stories of teachers who have inspired them. Bryan Toussaint is an associate producer at CNN.com.
I hated high school, or maybe I simply hated adolescence. I found the years between ages 15 and 18 particularly annoying and inconvenient. It was a lot like walking through the security at the airport. Most of us would like to avoid the procedure but going through the experience is the only way to get you closer to where you want to go.
Fortunately, my 11th and 12th grade English teachers, Ms. Kappel and Ms. King, were there to make the adolescence experience a bit more tolerable. They introduced me to Bigger Thomas, Ralph Ellison's invisible man, Holden Caulfield, Basil Duke Lee and other characters that would serve as my surrogate friends.
Many of these characters dealt with the same coming of age issues I faced at that time. Ms. Kappel and Ms. King taught me how to appreciate great literature and through those book reports taught me how to organize my thoughts, how to be a more critical thinker. I'll readily admit that "Invisible Man", "Native Son" and "The Catcher in theRye" were part of the curriculum.  But I most appreciated the books and short stories they recommended I read outside of what was required, particularly the works of F. Scott Fitzgerald. I thank Ms. King for that.

Ms. Kappel deserves much of the credit, or blame, depending on your point of view, for my decision to pursue a journalism or some other Liberal Arts career. (The D's and C minuses I earned in Algebra, Calculus and Chemistry were also big factors in that process.) I'm an introvert. I can't sing. I'm not particularly athletic and I won't dance unless intoxicated. Writing was always my primary means of expression, my means of "sharing my gifts" as she would say. Ms. Kappel encouraged me to do so through journal writing.
At the time I didn't really understand why she was interested in my thoughts about the world. And while she didn't always agree with the opinions of a wet-behind-the-ears 16-year-old, she constantly told me she appreciated my thought process and the way I chronicled the world around me.
In addition to encouraging me to write, she was the first teacher who genuinely appeared to care about who I was as a person and what I had to say. She challenged to me to do my very best and frequently got after me for coasting my way to a B when she felt I had A+ potential. Ms. Kappel was tough but very fair.  She was someone who sought to motivate me by identifying and exploiting my positives to their fullest while acknowledging my weaknesses and challenging me to improve.  Ms. Kappel probably would have been a great boss. I know she was a great teacher.
Do you know an inspirational teacher? Schools of Thought wants to hear your story.  Email us at SchoolsofThought@cnn.com or send us an iReport!  You may see your story on Schools of Thought!