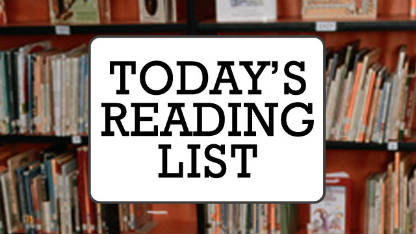 Here's what the editors of Schools of Thought are reading today:
NationalJournal.com: Recess, New Menus Key to US Obesity Crisis, Report Finds
A recent report from the Institute of Medicine projects that 42% of Americans could by obese by 2030. One recommendation from the institute: at least 60 minutes per day of physical education and activity in schools.
AJC.com: Colotl allowed to stay for another year
Federal officials granted Jessica Colotl, the Georgia college graduate at the center of a debate over whether illegal immigrants should attend public colleges, a one-year deferment from deportation. Colotl's case resulted in a state ruling that barred illegal immigrants from many of Georgia's colleges.
Washington Post: Principal urges state ed chief to take standardized tests to see problems with exams
New York principal Sharon Fougner was so upset with questions on recent state standardized tests that she issued a challenge to New York's education commissioner – take the test. In a letter to the commissioner, Fougner reports that many of her students cried during testing, while others simply gave up. "It is unacceptable for eight, nine and ten year olds to be subjected to this kind of torment," Fougner says in her letter.
New York Times: Move to Outsource Teacher Licensing Process Draws Protest
Stanford University is working with education company Pearson on the development of a new national licensure procedure. Of the 68 teacher-candidates at the University of Massachussetts, 67  are protesting the procedure, saying that their colleagues are better equipped to judge them than are paid scorers.  The teacher candidates have also refused to send in required videos of their teaching due to privacy concerns.
Al.com: Columnist smarter than a fifth grader? No way
In a head-to-head knowledge match, a Huntsville Times columnist loses to a Horizon Elementary School fifth grader.