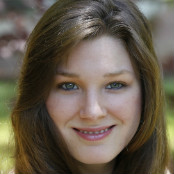 By Ashley Strickland, CNN
Editor's note: In honor of Teacher Appreciation Week this week, we're asking our colleagues at CNN to share their stories of teachers who have inspired them. Ashley Strickland is an associate producer at CNN.com.
In high school, I had the incomparable luck to learn from the Prince of Pertinence, the Sultan of Segue, the Allusion King, God of Softball and a Hell-of-a-Guy – altogether known as the Venerable Mr. Friedman.
From the first moment I set foot in his classroom that first day of sophomore year in high school, I knew it was something from a dream – not what most high schoolers imagine walking into second period English class.
The classroom was packed to the brim with allusions, from a handmade poster of Walt Whitman's "O Captain! My Captain" over the doorway to little bits of parchment taped to the walls, all bearing quotes from a certain Mr. Friedman.
They said things like "All you can do is all you can do" and "Thou shalt striveth to be a hell of a guy in all facets of thy life."  The ceiling tiles were painted with scenes from Shakespearean plays and song lyrics from the 1960s.
The tall, impressive gentleman sat at his desk, excitement catching in his eyes as he read each student passing through the door like a new book. He carried a gentle smile but a purposeful posture, and sported a shirt and tie that wouldn't dare wrinkle.
He began by saying, "In your life, you will probably have five memorable teachers who have impacted you in some way. I am one of those teachers."

We all chuckled a bit at his self-assurance, but the way he said it told me that he wasn't being arrogant – this was from experience.
And for two glorious years, I learned more than I could have ever imagined possible. The 50 minutes flew by impossibly fast each time. His methods, perfected after teaching high school English for 31 years, didn't feel like methods at all.
Rather than chucking "Hamlet" or "Crime and Punishment" at us during those transformational years without a life raft, Mr. Friedman taught us to experience the books, live through their lessons and learn the deeper meanings and great metaphors lying underneath works like "Heart of Darkness." We didn't just learn anything in his classroom – we lived it.
We acted out the plays on the Friedman Family Stage at the front of the classroom, with homemade props and costumes. We turned in weekly journals full of the details of teenage life and analytical reactions to reading "King Lear." Mr. Friedman never forced us to learn anything – he taught us the magic and joy in understanding things our way.
And to help us understand the importance of Henry V's Agincourt speech, he put on a crown and cape, delivered the impassioned speech with believable drama, and at the climax, threw open the classroom door and charged down the hall waving a plastic sword, booming out "On this Saint Crispin's Day!"
For the days when it was just too cheerful outside to analyze Edgar Allan Poe, Mr. Friedman would sit at his podium and read us a "lovely story" from Robert Fulghum, Bob Greene or Garrison Keillor. The few times he himself was absent, we would watch "Dead Poet's Society" or "The Princess Bride." When we were absent, we had to recite two stanzas of "The Raven" in front of the class. It wasn't a punishment – rather, we knew we were missing out on a grand 50 minutes.
But don't me wrong. Although we weren't hunched over our desks in boredom or confusion, the work was hard and incredibly challenging. We took difficult exams and essay tests, wrote analytical research papers, memorized soliloquies and composed poetry in iambic pentameter. But like our allusion from "A League of Their Own," "the hard is what makes it great."
Instead of beating us over the head with the importance of learning the great literary allusions, he would write two on the board each day. They might be lyrics from Simon & Garfunkel, a famous quote from Sandy Koufax, a line from "Our Town" or Plato's "Allegory of the Cave." Over the course of a school year, we were armed with great allusions from literature, song, film, sports, musicals, plays and even "Winnie the Pooh."
While Mr. Friedman regarded it as his duty to arm us so well with this incredible knowledge, enough to rival an encyclopedia set, it helped even the most reluctant student come to life within his classroom – as Joseph Campbell once described.
For me, a writer since age 4 and a budding lit nerd, I felt like I was shooting up out of the ground and blossoming into what I wanted to become overnight. Mr. Friedman enriched us, and he nurtured what he saw as a gift in my writing. And he cared. He loved nothing more than to watch us unfurl with understanding and spark our minds with epiphanies and enlightenment.
Mr. Friedman himself was a man with a dream deferred – a fan, putting it lightly, of the Chicago Cubs, he wanted to be a sportscaster. At one point, the banjo player also wanted to be a musician. Last I heard, he was playing banjo with his wife in a band, with gigs aplenty. As a fiddler myself, I had the joy of playing alongside him once in the classroom – it was my favorite day.
I tip my hat to the man who never let his dreams go, but deferred them long enough to share his own gift for teaching with those lucky enough to be his Friedman scholars.
I still find myself looking for his red felt-tip-pen markings in the margins of my work, wondering what he thinks. And after going through college and still never finding a better professor, I know that I owe him any success I achieved after high school – including my work here. He opened my eyes to an entire stained glass window of wonders, but taught me to appreciate the intricate ideas contained within each pane. I have never forgotten any of the allusions, lessons or laughs that he taught us, and I find traces of them slipping into my writing every day. I couldn't be more grateful for that.
After finishing my senior year with his Advanced Placement English class, I received something that I cherish to this day: my certificate as a "Member of the Cultural Elite." Mr. Friedman gave it to all of his scholars who completed the class, having studied all manner of things – from Shakespeare to following our bliss.
We were also granted the right to be addressed as a Duke or Duchess of Allusionary Lore, as deemed by the Allusion King himself.
I keep that certificate tucked with my high school diploma, and in all honesty, I was more proud to receive that than any diploma.
He signed it, as he has signed any of his correspondence with me, as "Ross Friedman: teacher, guide, mentor, friend." We referred to him as "my liege."
The world isn't filled with mentors like this. It has to come from within the scintillating spirit of an individual so gifted and rare that his purpose never stops sparking a quest for greatness in others. In this case, I can truly say that it stemmed from the fact that Mr. Friedman was, and is, truly a hell of a guy.
But for the first time since I met Mr. Friedman, I have to say that he was wrong.
Mr. Friedman, you are the only memorable teacher that has impacted my life in every way.
And I'm still striving to be one hell of a girl.
Do you know an inspirational teacher? Schools of Thought wants to hear your story.  Email us at SchoolsofThought@cnn.com or send us an iReport!
You may see your story on Schools of Thought!