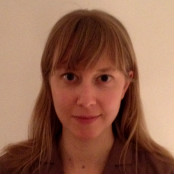 By Brooke Holmes, Special to CNN
Editor's note: Brooke Holmes teaches the history of medicine and Greek literature at Princeton University. She writes with The Op-Ed Project .
Earlier this month, high school students across the country made their final decisions about where to go to college. For the ones who plan to become doctors—as many as a third of the incoming class at my own university—the landscape this fall will look different in more ways than one: The class of 2016 will be the first cohort to navigate pre-med tracks geared to the new MCAT, the gateway test to medical school.
The revised exam, approved in February by the Association of American Medical Colleges, will still test aptitude in the physical sciences. But it's engineered to gauge, too, how well aspiring doctors understand the social and behavioral side of medicine. And it tests for critical reasoning and reading skills.
The revamped MCAT confronts a problem that's only getting worse. For all the strides we've made through technological innovation, medicine is failing at the very human art of treating patients. Doctors are ill-equipped to deal with factors like diet and poverty, which are now responsible for over half the cases of premature disease and death in theUnited States. Armed with state-of-the art drugs and machines, they don't always consider whether using these resources will cause more harm than good. In many cases, it no longer makes much sense to call what physicians and patients have a "relationship" at all.
The AAMC hopes to reverse these trends by helping medical schools select for applicants capable of practicing, not just the science, but the art of medicine. There's plenty of skepticism about whether a multiple-choice exam can screen for qualities less tangible than scientific competence. But there's another question raised by the exam: how to prepare for it. Can we educate future doctors in a way that will make them more effective caregivers down the road? If so, how?
Let's back up and ask an even more fundamental question: What do we want from our doctors? In a word: communication. By this I mean that we urgently need doctors who can talk to patients. But my understanding of communication is also broader. It's the ability to navigate between two poles. There's the body and the machines we've built to read its signs. Then there's the person, together with his or her experience of pain and distress, cultural background, personal history, socioeconomic situation, and so on. We desperately need doctors who speak the language of the body and the language of the person.
FULL POST