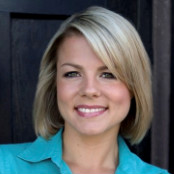 By Andrea Woroch, Special to CNN
Editor's note: Andrea Woroch is a nationally-recognized consumer and money-saving expert who helps consumers live on less without radically changing their lifestyles. You can follow her on Twitter @AndreaWoroch for daily savings advice and tips.
Graduation marks a pivotal moment in every college student's life as he or she says good bye to carefree school days and enters the real world. Making the transition into responsible adulthood has never been easy, but hefty student loans and a lackluster job market makes it more difficult for our younger generation than ever. With so many money worries to face, a thoughtful graduation gift could make all the difference.
Here are several practical gift ideas to help college grads get a kickstart on post-academic life.
1.  A Check
Money is a much appreciated gift as most college grads leave school with surmounting debt and bills to pay. In fact, student debt in the U.S. has peaked at nearly $1 trillion, according to the Federal Reserve Bank of New York, and that scary figure is sure to haunt young professionals for years to come. Consider giving a check towards the principal of the grad's student loan or credit card.
2. Gift Cards
Recent grads face lots of new expenses, whether living on their own or traveling for job interviews. Creating an online gift card registry at CardAvenue.com will help family and friends find the most preferred gift cards to curb everyday expenses whether for restaurants, department stores, supermarkets or gas stations.
3. Moving Services
Four years of college ensures that your grad has accumulated a lot of clutter. Moving home or into a first apartment is an expense that many overlook, however, the cost of a truck, gas, boxes and the movers themselves can get extremely pricey. Consider contributing to the move by picking up the tab for the truck and provide assistance with loading or unloading boxes and furniture.

4. Professional Clothes
Though some Web developers could get away with sporting their senior-year attire to the office, ripped jeans and sneakers won't cut it for professional positions. A work-appropriate wardrobe is essential for anyone going on interviews or starting a first job. A new suit, pair of slacks, button down and sleek shoes make a great gift for any grad.
5. Leather Portfolio
It's common knowledge that every job candidate should bring his or her resume to an interview even if it's been submitted via email. Presenting an unwrinkled resume shows that that the interviewee cares about appearance and that surely won't go unnoticed. Give your grad a sleek leather portfolio to house that valued resume.
6. Financial Education
Many college students know little about finances upon graduation even though they carry unmanageable debt and have little resources for money to pay it off. Help them start post-grad life a step ahead of the rest with a financial planning session. An experienced adviser will provide invaluable lessons about budgeting and paying down debt. Otherwise, consider a course on money management at a local community college.
7. Personal Finance Magazine
Another alternative to providing financial education is sending a subscription to a popular personal finance magazine like "Young Money" or "Kiplinger Personal Finance." These magazines are filled with information about investing, saving, real estate, debt management and more.
8. Online Movie Subscriptions
Online subscriptions to sites like Hulu Plus or Netflix provides access to favorite shows, movies and new releases without the high price of cable or movie channels like HBO. These online video streaming services can be accessed via a computer or laptop, smartphone, tablet, gaming console or directly on a TV for easy viewing and cost just $7.99 per month. Buy a one-year subscription as a gift so your grad has one less monthly bill to foot.
The opinions expressed in this commentary are solely those of Andrea Woroch.