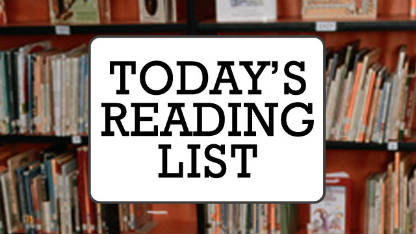 Here's what the editors of Schools of Thought are reading today:
Arizona Daily Star: Students who didn't pass AIMS can't walk in Tucson Unified graduations
Roughly 100 Tucson seniors will not be allowed to walk in graduation ceremonies after they failed part of a state-mandated test. Some parents argue that the students didn't receive enough preparation for the test or the time to remedy the situation.
The Atlantic: Do Cell Phones Belong in the Classroom?
In many American high schools, teachers and students are at odds over cell phone use. While some teachers consider the devices distractions, others say educators should learn to incorporate cell phones into their lesson plans. Robert Earl argues that whatever philosophy is applied, students have to learn to love learning.
Edutopia.org: The Homework Trap
Clinical psychologist Dr. Kenneth Goldberg has a list of suggestions about how parents should approach the issue of homework with their kids.
Connected Principals: Lessons Learned
A veteran teacher shares 13 lessons learned during a 13-year career in the classroom.