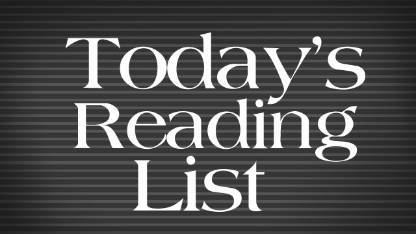 Here's what the editors of Schools of Thought are reading today:
Salon.com: Cheating runs rampant
Daniel Denvir says than emphasis on high stakes testing at the federal and state levels has led to rampant cheating among U.S. school districts. His article also says that subjects outside of reading and math have been hurt as well, including science, physical education and the arts.
Education Week: NCATE Accredits First 'Nontraditional' Program
The National Council for Accreditation of Teacher Education has accredited iTeachU.S., which can now recommend teachers for licensure in the states of Texas, Louisiana, and Tennessee. The online provider is the first non-higher-education-based teacher preparation program accredited by NCATE.
Washington Post:College dropouts have debt but no degree
The percentage of college dropouts who have students loans has risen over the past decade. Public policy has pushed more students towards college, and some education experts say that more needs to be done to help students reach graduation.
ED.gov: Student Voices of Military-Connected Children Inspire Guidance from Secretary Duncan
After meeting with children of members of the U.S. military, U.S. Education Secretary Arne Duncan wrote a letter asking school districts to consider the needs of military children. The students told Secretary Duncan of the hardships they face when transitioning to new schools and difficulties in connecting deployed family members with school activities.
MySanAntonio.com: Vaccine adds to cost of college
Vaccination against meningitis is now mandatory for most students at Texas colleges. At around $140 per shot, the vaccine against the rare but potentially fatal infection could cost as much as one or two textbooks.