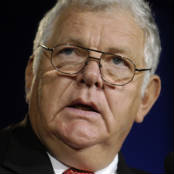 Editor's note: William J. Bennett, a CNN contributor, is the author of "The Book of Man: Readings on the Path to Manhood." He was U.S. secretary of education from 1985 to 1988 and director of the Office of National Drug Control Policy under President George H.W. Bush.
By William J. Bennett, CNN Contributor
(CNN) - American higher education is in the cross hairs of a heated national debate over the value and cost of a college degree. Yet in China, our fiercest global economic competitor, the popularity of American colleges and universities might be at an all-time high.
I just returned from a trip to Beijing, where I spoke with Chinese parents about the value of American education, where we excel and where we fall short. Not surprising was the extent to which the Chinese value education, especially primary and secondary education, and yearn for their children to attend American universities, and if possible, stay in America.
When I engaged Chinese parents about their children, they would often say, "My son (or daughter) is going to Princeton (or fill in the elite American university)." I would respond, "Great! What year is your son or daughter right now?" And they would say, "Three years old."
This passion for education starting at such an early age is powerful. After meeting with Chinese teachers, parents and children, three differences were immediately clear.
First, their children are better educated than American children in the STEM fields - science, technology, engineering and math. High standards and high expectations are the norm in China, not the exception, as is often the case in the United States.