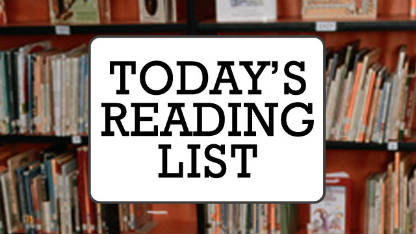 Here's what the editors of Schools of Thought are reading today:
New York Times: Amid Million Dollar PTAs, a School Fights to Keep Its Library
In response to an article on New York City PTAs that raise a million dollars, KJ Dell'Antonia says that one city school had trouble raising $40,000 to save its library. The school doesn't quite make the cut for Title I funds which would have saved the library outright, and Dell'Antonia wonders why parents should have to shoulder that financial burden.
U.S. News: College Financial Aid Packages May Become Clearer in 2013
Ten colleges and universities have pledged to release more detailed information about financial aid offers to prospective students. Students will be given financial information that includes how much the school will cost per year, the differences in the type of aid offered, and how much a monthly loan payment could be.
Food Safety News: Nearly Every State Opts Out of 'Pink Slime' for School Lunch
The U.S. Department of Agriculture says that only three states have ordered Lean Finely Textured Beef (LFTB), which critics call "pink slime," for their school lunch programs. Ground beef without LFTB costs about 3% more. The USDA and the beef industry say that LFTB is safe, but one beef producer isn't surprised that states have cut their orders for the product.