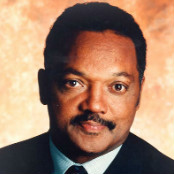 By Jesse Jackson Sr., Special to CNN
Editor's note: Reverend Jesse L. Jackson Sr. is a leading civil rights activist and president and founder of the Rainbow PUSH Coalition.
(CNN) - It has been two years since the administration's Race to the Top education competition was implemented, and scholars, advocates, practitioners and journalists are asking whether the program has been effective. From my perspective, this is the wrong question. We must instead determine whether a contest that provides support to some but not others is sufficient for addressing the structural inequities that make separate and unequal education a persistent fact of life in America today.
Race to the Top and other competitive grant programs are essentially designed to help those who can run, but our nation must be committed to lift from the bottom in order to provide equal, high-quality education for all children everywhere. Our present education policy does not meet this moral imperative.
Heralded as an innovative method for incentivizing states to adopt higher academic standards, "turn around" low performing schools, improve student and teacher evaluations, and recruit and train more effective teachers and principals, the Race to the Top contest is an inherently political response to the widely recognized need for education reform. It pretends to offer a solution for all when it provides only a band-aid for some.
Education policy based on the moral imperative of lifting from the bottom would address the systemic funding disparities that continue to plague schools in high-poverty neighborhoods. A legacy of the 1973 San Antonio Independent School District vs. Rodriguez Supreme Court decision, is that we continue to allow our public schools to be primarily financed through local property taxes. This is morally unacceptable, because property taxes are a function of the relative wealth of the surrounding neighborhood.
FULL POST