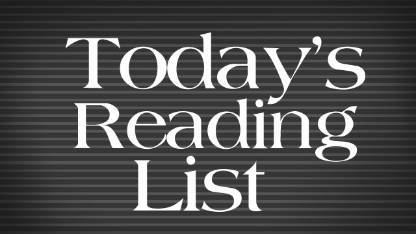 Here's what the editors of Schools of Thought are reading today:
Chicago Tribune: 9 out of 10 CPS teachers authorize strike
As negotiations between union members and Chicago's school district continue, 90% of the city's unionized teachers have authorized a strike. The union and district have reached agreement on several items, but remain split on teacher pay and linking teacher salaries to student performance.
Education Week: Telling Is Not Teaching
Walter Gardner scoffs at the advice that some college professors give to public school teachers. Most college professors lecture, Gardner says, and wouldn't survive long in a modern K-12 classroom.
PsychCentral.com: Teachers Need More Training to Handle Children's Emotions
A new study suggests that when dealing with children's emotions, teachers tend to rely on how they respond to their own emotions. The study's author suggests that learning how to deal with children's feelings should be incorporated into teacher training.