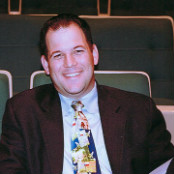 By John Kuhn, Special to CNN
Editor's note: John Kuhn is superintendent of Perrin-Whitt Consolidated Independent School District, the same rural Texas school district he attended as a student from kindergarten through 12th grade.
(CNN) - In an election year where the question of our nation's fiscal future is front and center, we cannot forget that the educational progress of our children is pivotal for renewing U.S. prosperity. Yet more than 10 years after its enactment, there is scant evidence that the Bush-era No Child Left Behind federal law has lived up to its promise to provide a better quality education for students being left behind in public schools. Indeed, we are witnessing its failures in real time, and millions of our neediest children stand in the dust of No Child Left Behind.
While NCLB has made blaming and shaming local schools and individual middle-class educators the centerpiece of education policy, Texas schools are funded through a system, the Target Revenue System, in which each school district is assigned a dollar amount per student that varies according to property wealth. Areas blessed with high property values or mineral wealth automatically have more money pumped into their school systems, which translates directly into newer computers, better books and more qualified teachers for their children.
So while each district is required to offer the same mandated programs and have its students achieve an identical minimum in terms of test scores, attendance rates and graduation rates, the schools in wealthier communities receive more resources with which to achieve the same results. Our kids all run the same race; it's just that some of them get to wear Nikes, and some get flip flops. Good luck kids.

The bottom line is that Texas is investing millions more to educate children in rich neighborhoods than it is spending to educate the same number of kids in our poor neighborhoods. And if the kids in the poor zip codes fail to achieve high test scores, the federal government reserves blame for their teachers and their school boards, not for the architects of the great brain robbery being perpetrated against children born in the wrong neighborhoods. This goes on nationwide.
In the absence of a new federal education framework authorized by Congress, the Obama administration is granting waivers that will let states off the hook for some key equity measures meant to improve outcomes for struggling students, schools and districts. Although these specific waiver requirements may be new, the direction of the reforms they embrace isn't much different from NCLB: Measuring outcomes without requiring the appropriate inputs, labeling schools and teachers without appropriate measurements or supports and emphasizing testing in narrow subject areas instead of encouraging a well-rounded and balanced education. Again under the waivers, there is plenty of blame to go around, but none for politicians who through their funding shenanigans cynically rob opportunity from the very same children who end up failing their tests in startling numbers.
This approach continues to ignore the mounting evidence that reform focused exclusively on outcomes actually widens the achievement gap. It also amounts to a refusal to fix the growing inequities in educational funding that exacerbate student underachievement and pose the biggest roadblock to teacher effectiveness. This leaves our teachers – who are being asked to do more with less everyday – continuously on trial under NCLB. Meanwhile, our lawmakers escape scrutiny for not passing policies that will help alleviate these inequities and remediate other out-of-school factors, such as poverty, homelessness and lack of adequate health care – all of which have conclusively devastating effects on student test scores.
We are merely treating the fever we see and ignoring the cancer that causes it.
Perhaps in an effort to address these shortcomings, the administration's fiscal year 2013 budget significantly boosts educational investments, including a request for up to $30 billion to prevent teacher layoffs and address teacher quality and another $30 billion to improve school facilities. However, while these recommended investments are much needed, they are offset by the expansion of competitive grant programs that direct substantial sums away from more inclusive formula-funded programs and toward the few states and organizations that meet specific, but often experimental, requirements — requirements all too often supported by "research" that comes straight from ideology-driven think tanks.
There is no doubt that the stakes are high. Our nation is in the middle of a great demographic shift. Children of color younger than 18 will become a majority of all children in the United States by the end of the decade. These young people largely come from lower-income households in neighborhoods with struggling schools. If we fail to implement the right policy framework that supports achievement for all students, strengthens the teaching profession and strikes the right balance between opportunity and accountability, the United States will find itself falling even further behind in the global economy.
In the end, although salesmen of countless nouveau "miracle" programs will say otherwise, our success or failure in education isn't the exclusive property of teachers. If anything, many thousands of brave teachers nationwide are trying to undo the harms perpetrated by politicians – both in Texas and in our nation's capitol – who use budget shortfalls as an excuse to ignore the needs of the most vulnerable (and most under-represented) in our society. We have seen fit to quietly give educational scraps to other people's children for too long, and now that we see the inescapable results, we would rather tear down the schools than offend the merchants of inequity who inhabit our voting booths — ourselves.
We owe it to ourselves to get education reform right. The 2020 Vision Roadmap: A Pre-K Through Postsecondary Blueprint for Educational Success from the Opportunity to Learn campaign provides a comprehensive reform approach that includes many evidence-informed strategies that give all students a real opportunity to learn. Policymakers, education professionals, parents and other stakeholders should use it to guide the policies and practices they must advance to support our children's dreams and restore our nation's prosperity. Or, we can just keep doing more of the same.

The opinions expressed in this commentary are solely those of John Kuhn.