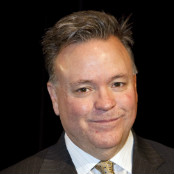 By Gary Huggins, Special to CNN
Editor's note: Thursday is Summer Learning Day. Gary Huggins is CEO of the National Summer Learning Association, a national nonprofit organization based in Baltimore that connects and equips schools, providers, communities and families to deliver high-quality summer learning opportunities to our nation's youth to help close the achievement gap and support healthy development.
There's a flaw in our summer equation.
Summer break is a treasured American tradition that arose from the need for children to work on farms during the warm-weather months. But while summer is a special time of year, it's turning into a missed opportunity, at a huge cost.
It seems that for many, summer vacation has now come to equal not just a break from school, but a break from any kind of learning. Summer means freedom for schoolchildren to do absolutely nothing, for three long months.
There is nothing wrong with taking breaks. Everyone needs them. Time off from the regular school routine and curriculum allows students and teachers to recharge their batteries and do things differently.
But we collectively pay a steep bill for our prolonged break from learning. Research shows students typically score lower on standardized tests at the end of the summer than they do at the beginning. Most students lose two months' worth of math skills each summer, and low-income children lose another two to three months in reading, putting them chronically behind their better-off peers. That's an incredible waste of the resources we pour into the school year.
Here's the real flaw in the equation. Our attitude toward summer tells young people that summer is for fun and not learning. Therefore, what we're really telling them is that learning is the opposite of fun.

What a sad message, and what an inaccurate conclusion. Because learning is the most fun you can have. You can have it together, as a family. From birth, children are wired for learning. Their earliest learning experiences arise from play and curiosity, which should be key components of summer learning for all ages – and are an important part of the best summer learning programs in the country today.
At Summer Scholars in Denver, for instance, "Whole Body Math Games" blend physical activity with strategy, teamwork and quick figuring that makes practicing math anything but boring. Harlem RBI marries learning and baseball in New York, and Higher Achievement, a program in several East Coast cities, holds an annual Olympics of the Mind. In California, THINK Together offers a summer curriculum for middle-school students based on "The Hunger Games." The HIVE Learning Network in New York will hold a "Summer Code Party" for tech-savvy teens and tweens to learn about Tumblr themes and a Web design app from Mozilla. School district summer learning programs not modeled on the old, punitive summer schools of the past can allow teachers to employ innovative instructional techniques to take back to the school-year classroom. That's happening now in cities such as Baltimore; Pittsburgh; Oakland, California; Jacksonville, Florida and Providence, Rhode Island.
Summer, it turns out, is actually the perfect season for learning.
Many of the same children who say they want to "do nothing" in summer are in fact doing a lot of learning. Parents with the means pay for their children to indulge their passions at robotics camp, drama camp, dance camp or music camp. These are the same middle-class children who have ready access to books and make slight gains in reading during the summer while their lower-income peers, without the same choice of reading material close at hand, fall further and further behind each school year because they have not been reading over the summer. These disparities create a large part of the achievement gap in reading, which, McKinsey & Co. found, costs us all dearly.
According to a national survey by the Afterschool Alliance, 14 million children attend summer learning programs and another 24 million children would if they could. But low-income parents often cannot afford the kinds of programs and experiences that families of means can provide.
If you are spending this summer with your child, it's easy to make it a learning season by reading as a family, practicing math while cooking, and calculating baseball stats together as you watch your favorite team. If your kids love using the computer, guide them to learning games from PBS KIDS or to find new books to read at BookAdventure.com. And help others by supporting summer learning programs in your school district that provide learning and enrichment for the kids who need those opportunities most.
Let vacation be vacation, but don't let it be a vacuum. The best kinds of vacations are filled with indelible experiences that help people of any age develop, grow – and, yes, learn.
The opinions expressed in this commentary are solely those of Gary Huggins.