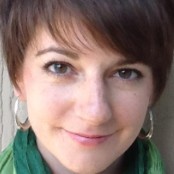 By Katie Lyles, Special to CNN
Editor's note: Katie Lyles has been teaching art in Jefferson County, Colorado, for seven years. In addition to her classroom duties, Katie has been part of her school's cabinet, the Jefferson County Strategic Compensation Steering Committee, and the Leadership Academy for the Colorado Education Association. She was also a member of TURN and a delegate representative for JCEA.  Katie is part of the steering committee for the Center for Teaching Quality's New Millennium Initiative.

It takes a thick skin to be an elementary art teacher. And it's not because of the clothes ruined by paint, the challenge of finding storage space for over 500 sculpture projects, or the glitter that sneaks into the most unlikely places.
No, what requires a thick skin is continually battling public perception that art—especially at the elementary level—is an "easy break in the day" for students. When I tell people that I'm an art teacher, I'm often greeted with a patronizing response that goes something like this: "Awwww! It must be fun to color all day!" That's usually followed up with a stimulating question such as, "Do you have any students who eat glue?"
Truth be told, I do have fun coloring all day…while teaching color theory, elements of landscape, how to create visual interest through patterns, and the difference between a portrait and a still-life—and this is just with my second graders (who, by the way, have never attempted to eat the glue!).
Sadly, most people's perceptions about art education come from their personal experience as students. Art classes look a lot different from a seven-year-old's perspective than from a teacher's perspective.
FULL POST