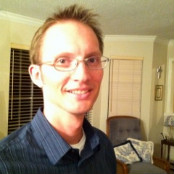 By Kevin McDonald, Special to CNN
Editor's note: Kevin McDonald teaches AP English Language and Composition at Edmond Memorial High School in Edmond, OK. He and his wife, an elementary music teacher, have two daughters who are well on their way to becoming educators themselves. He works as a consultant for the College Board and also helps with his high school's marching band program.
(CNN) - Advanced Placement scores for millions of students are being released to schools this week. What most people may not realize is that the free-response sections of these exams are scored by thousands of AP teachers and college faculty. Teachers like me.
I just completed my 15th year of teaching, 14th year as an AP English language and composition teacher, and 11th year as an AP reader. This year, 11,000 of my fellow educators and I from across the country and around the world convened to score more than 3.7 million AP exams in 34 subjects.
Learn more about the AP Reading and scoring process here.
In my time as an AP reader, I've also spent six years as a member of my reading's leadership team, and I can attest that the reading – the annual gathering to score student exams – has truly been some of the best professional development I've ever attended.
In fact, my willingness to give up nine to 14 days to score as many essays as humanly possible should stand as testament to my belief in the process.
FULL POST