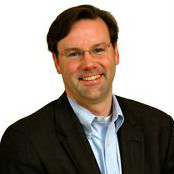 By Tim Magner, Special to CNN
Editor's note: Tim Magner is the executive director of the Partnership for 21st Century Skills (P21), a national organization that advocates for 21st-century readiness for every student. He has had an extensive career in education, serving most recently as the vice president of Keystone for KC Distance Learning (KCDL) as well as the director of the Office of Educational Technology for the U.S. Department of Education.
(CNN) – Whether it's technology, the global economy or the changing nature of work itself, we are tasked with preparing our children for success in college, career and citizenship in a world that looks very different from the one we grew up in.  I've had the privilege of collaborating with P21's members, partners and leadership states to help educators embed key 21st-century skills – like the four Cs of communication, collaboration, creativity and critical thinking – into the educational experiences of all children.
Our children need these 21st-century skills not simply because employers are looking for them (they are), or because they are essential for success in college (they are), or because other nations are also recognizing this skills gap (they are), but because we want our children to not just survive in this new millennium, but to truly thrive. 
21st-century readiness – having the knowledge and skills to pursue further education, compete in the global economy and contribute to society – demands much more of all of our students, and our education system must change to meet these demands. Recognizing this fundamental shift, the ongoing Common Core State Standards initiatives are embedding these skills into the new standards frameworks.