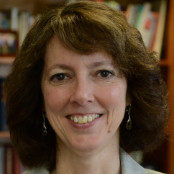 By Janet Morgan Riggs, Special to CNN
Editor's note: Janet Morgan Riggs is president of Gettysburg College, alumna from the class of 1977 and professor of psychology.
Congress has been trapped in gridlock for much of President Obama's term. Politics seem to consistently trump bipartisan civil discourse.
I'd like to offer Congress an example that might inspire them to move beyond politics.
My institution, this past semester, confronted an emotionally charged controversy with respect and civility. We forged a solution, and we shook hands across the aisle. We even shed a few tears of pride - because it was students who led the way.
Decades ago, the Army withdrew Reserve Officer Training Corps instruction from Gettysburg College as part of a consolidation of military programs. Students who wished to enroll in ROTC remained able to do so at another college about 45 minutes away.
However, the military's rejection of gays and lesbians and subsequent don't ask, don't tell policy ran counter to the college's values: We welcome all, regardless of sexual orientation or gender expression. Accordingly, our faculty ruled that academic credit would not be given for ROTC — despite its rigor and many benefits to our nation — because the program discriminated against some members of our community.
This decision was principled and symbolized our community's support for gay and lesbian individuals. But what about our ROTC cadets? How could we not recognize their hard work and dedication? This was our conundrum and one that raised its head frequently.
FULL POST