By Jamie Gumbrecht, CNN
(CNN) – Brooklyn's I.S. 318 chess team was the best, always ranked among the top in the game. Some of its young members were just looking for something to keep busy, but a few expected it would help them pay for college or reach chess master status early in their teens.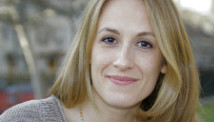 Katie Dellamaggiore was about to shoot a documentary about the inner city school's unlikely success when she heard from the principal.
"'Katie, I have some bad news,'" she remembered assistant principal and chess coach John Galvin said. "'The school got hit - we got hit with some really bad budget cuts. I don't know if you can make your movie anymore. I don't know if we're going to nationals or any of that.'"
"'Are you serious? How is this possible? You guys are the best, how can you not have the money?'" Dellamaggiore said.
"We have no choice but to make this movie. This is the movie now."
And make it they did: "Brooklyn Castle" will be released in theaters October 19, Producers Distribution Agency announced Thursday. The distribution initiative previously released three other films, including the Academy Award-nominated documentary "Exit Through the Gift Shop." Theatrical release is a major feat for an independent documentary, but the film has already built buzz at festivals, including SXSW, where it won an audience award and was acquired for remake by Sony Pictures and Scott Rudin, and at the Newport Beach Film Festival, where it shared an audience award and at the Brooklyn Film Festival, where Dellamaggiore won the award for best new director.
The film follows the school's chess coaches, team members and some of its recent alumni as they face the complications of modern tweenhood, from attention deficit disorder, to school elections, to scholarship competition, to parents who work long hours, to parents who aren't there at all.  Some try to win as individuals, some just want what's best for the team and some are trying to spare the program from budget cuts. Of course, this is chess – the sport of solving problems.
[youtube http://www.youtube.com/watch?v=KgOAp7qSUeM]
"One of my favorite quotes from John Galvin ... he was really stressed," Dellamaggiore said. "He had this moment of, 'I teach the kids that for every problem on the chessboard, you have to find a solution. It would be horrible for me to have this problem with these budget cuts and not make it work.'"
It took Dellamaggiore and her husband, Nelson, and brother, Brian Schulz, years to shoot and edit the film with a budget of less than $200,000, some of it raised on Kickstarter. Some students in the documentary are on the verge of high school graduation now; others have broken records with their chess skills, including Justus Williams, who became the youngest-ever African-American chess master. In April, I.S. 318 became the first middle school to win the U.S. Chess Federation's National High School Championship after a tiebreak with Hunter College High School.
Although the film was shot a couple years ago, the school's troubles haven't eased. Fortunato "Fred" Rubino, a New York superintendent, long-time principal of I.S. 318 and chess advocate, died after a heart attack in April. This spring, New York Mayor Michael Bloomberg proposed a budget to slash funding for child-care and after-school programs, including the chess program. After protests, a finalized budget released in late June restored the funding.
Here's what the Dellamaggiores had to say about film, chess and learning how to solve problems; the interview has been edited for clarity and space.
CNN: Why did you start to follow the chess team at I.S. 318?
Katie: I found out 318 had the best chess team in the nation. I also found it was just a couple blocks from where I lived at the time. I was working a day job … It was really easy for me to hop into a car and go over to the school, so I did. The more time I spent there, the more I was convinced there was a bigger story to be told – not just the success of the team, but the kids and their lives and the impact of the program on their lives.
 CNN: You found a really diverse set of kids, some who are shy and outgoing, kids who are chess whizzes or not so much. How did you decide whom to follow?
Katie: It took at least six months to really decide and get them on board. It's one thing for me to be like, "I think your life is really interesting." Not everybody wants to be followed around by cameras. You spend enough time someplace and the big personalities start to gravitate toward you. They each had a different struggle and they each wanted different things. The cross-section of kids really represented the team.
CNN: What was it like to work with middle school students?
Katie: There's something nice about junior high school kids and middle school kids. They're not so self-aware yet where they censor themselves. There's just enough innocence they speak their minds really truthfully. Once you get to high school, you're so acutely aware of what everyone thinks of you all the time. They weren't conscious of the camera at all. They were really not aware of it.
Nelson Dellamaggiore: They're also kind of wise beyond their years and I attribute that to chess and the teachers, also. They level with them. They're never using that talking-to-kid voice. They're talking to them like peers or equals. That's the culture of the school.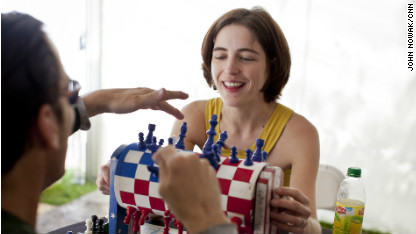 I.S. 318 chess coach Elizabeth Vicary played the game at SXSW.
CNN: The debate about how to reform school is so contentious, and there have been several films about failing public schools; where do you think this story fits into the debate?
Nelson: It's a tired notion that schools can only fail. They work when they have the resources they need. [I went to] public schools and after-school programs – sports, band, plays. I was at school till 5 o'clock because I wanted to every day. I don't think I would be a creative person if it wasn't for all that.
Katie: I didn't come to this as an activist – I discovered the issue as I was making it, the issue of supporting public education and supporting after-school programs. Most adults will agree after-school programs matter, but I don't think most realize the negative impact of when they go away. I'm proud to have a film that's a positive portrayal of public education. I think people need to be reminded that a public school can do great things – a public schools that has a 65% poverty rate.
CNN: Have you mastered the game?
Katie: While we were shooting the movie, I stayed very far away from the chess board. I couldn't wrap my head around actually playing chess after thinking about and talking about and shooting chess all day. Every so often, Nelson and I will sit down to a game, and we'll play, but I have just figured out how the pieces move. I have little bits of knowledge from being around the kids for so long and being in the classes. The answer is: No, I still have a lot to learn.