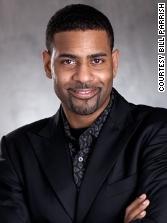 By Rev. Dr. Otis Moss III, Special to CNN
Editor's note: The Rev. Dr. Otis Moss III is the senior pastor of Trinity United Church of Christ on the Southside of Chicago.
Dr. Martin Luther King, Jr. once said that we are caught in an inescapable network of mutuality, tied in a single garment of destiny. Our current education policies are binding some of our children into a future in which their social fabric is tattered and sometimes broken.
Our nation has not truly committed to eliminating structural economic inequality since President Johnson's war on poverty. With over 46 million Americans living in poverty, and nearly 50 million who are food insecure, and close to 25 million Americans looking for a job while we face record-breaking rates of foreclosure, we must provide a common foundation beneath which no child falls.
We can do this by giving all children fair and equal opportunities to learn. Yet, by failing to authorize a new federal education framework, Congress has left the states with two choices: to continue the failed policies of No Child Left Behind or apply for a waiver and be subjected to unrealistic requirements and reforms that aren't much different.
As the parent of two children in public school I am saddened by the tone of the debate about the future of education and the lack of imagination in popular reform proposals that seem to be directed largely at privatizing our school systems. Many of the men and women shaping policy can afford private schools, tutors and have access to other well-funded supplemental programs, but it is our children in struggling communities who are becoming casualties of these education battles.
FULL POST