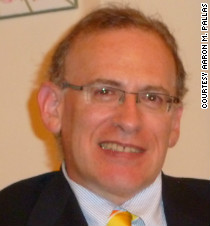 By Aaron Pallas, Special to CNN
Editor's note: Aaron M. Pallas is Professor of Sociology and Education at Teachers College, Columbia University. He writes for the blog "A Sociological Eye on Education" for The Hechinger Report.
(CNN) – It's the dead of summer, and many states are releasing the results of testing done in the spring. A lot happens between the time that a student fills in the last bubble and a score is produced.
Some things are just general logistics: collecting the exams, routing them to the appropriate destination and processing students' responses to multiple-choice questions using high-speed scanners. Others require more judgment: Scorers must review and rate students' responses to open-ended questions to which they must construct an answer, using a grading rubric, or guide to the elements of a good response.
But even more judgment is required after that, much of which takes place behind closed doors.
FULL POST