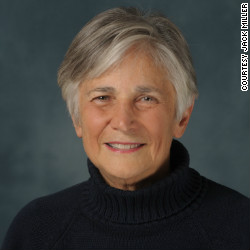 By Diane Ravitch, Special to CNN
Editor's note:  Diane Ravitch is research professor of education at New York University. Appointed by President Clinton, she served seven years on the National Assessment Governing Board which supervises the NAEP tests. She is the author of the best-selling book "The Death and Life of the Great American School System: How Testing and Choice Are Undermining Education," and  blogs at dianeravitch.net.
(CNN) - A few days ago, CNN interviewed former D.C. schools chancellor Michelle Rhee about American education. Rhee, predictably, said that American education is terrible, that test scores are flat, and that we are way behind other nations on international tests.
I disagree with Rhee. She constantly bashes American education, which is one of the pillars of our democratic society. Our public schools educate 90% of the population, and we should give the public schools some of the credit for our nation's accomplishments as the largest economy and the greatest engine of technological innovation in the world.
It's time to set the record straight. The only valid measure of academic performance in our schools is the federal test called the National Assessment of Educational Progress (NAEP). NAEP has been testing American students since the early 1970s.
The NAEP test scores of American students are at their highest point in history: for black students, white students, Hispanic students, and Asian students. 
They are at their highest point in history in fourth grade and in eighth grade, in reading and math.
As for the international test scores, which Rhee loves to recite to knock our public schools, she is obviously unaware that our nation has never had high scores on those tests. When the first international test was given in 1964, our students ranked 11th out of 12 nations.  Yet our nation went on to become the most powerful economy in the world.
FULL POST