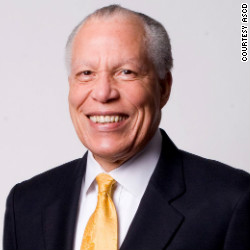 By Gene Carter, Special to CNN
Editor's note:  Gene Carter is CEO and executive director of ASCD, an international education leadership association with150,000 members—superintendents, principals, teachers, professors, and advocates — in more than 145 countries.  A veteran educator with experience as a teacher, administrator, superintendent and university professor, Carter took over the helm of ASCD (formerly the Association for Supervision and Curriculum Development) in 1992.
Every parent knows how important it is for a child to experience classes beyond math and reading. Many parents I talk to tell me that their child's favorite subject is art, history or physical education.
One parent recently described to me how her daughter's physical education teacher was able to tie science and physics to each lesson. Another parent praised the school gardening program and how much her son was learning about health and math by plotting out garden planters that grew many varieties of vegetables.
Now, I fully understand the importance of the language arts and math education and the tremendous focus placed on these subjects in schools. However, we also know that different students learn in different ways. Some children, for example, have more success improving their language arts skills in a history class because of their interest in the subject, and some understand the laws of physics better from activities in a physical education class than in a math class.
This differentiated learning is why it is so important to keep what those of us in education call a "comprehensive education" in our schools.
ASCD, the organization I lead, is heading a new coalition comprising more than two dozen national education organizations to promote school programs beyond reading, math and science. We believe a comprehensive education in all core academic subjects, including physical education and health education, is necessary to prepare graduates for college and careers.
The problem we're facing is that the politicians in Washington don't necessarily see things our way.
FULL POST