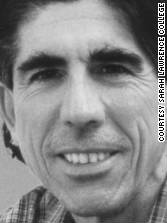 By Nicolaus Mills, Special to CNN
Editor's note: Nicolaus Mills is professor of American studies at Sarah Lawrence College and is working on a book about the West Point football team of 1964 and its service in Vietnam.
(CNN) - Harvard is caught up in a student cheating scandal that its dean of undergraduate education calls "unprecedented in its scope and magnitude." As a Harvard grad, I am embarrassed, but what has me really worried is that Harvard, despite officials acknowledging the seriousness of what has happened, gives signs of trying to finesse the consequences of the scandal where key athletes are concerned.
The scandal centers on 125 students, as many as half of them varsity athletes from the men's basketball, baseball and football teams, according to The Boston Globe. They stand accused of copying from one another or plagiarizing on a take-home exam in a spring 2012 government course, "Introduction to Congress," with an enrollment of 279.
At Harvard the standard penalty for cheating is that a student can be asked to withdraw from the university for a year. In the case of athletes, withdrawal means the loss of a year of athletic eligibility, according to the NCAA, if they are forced to leave after they have registered for classes.