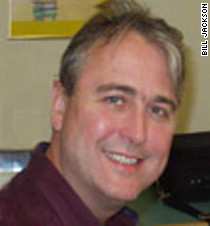 By Bill Jackson, Special to CNN
Editor's note: Bill Jackson was a Paterson, New Jersey math teacher and a district-wide math teacher trainer in Scarsdale, New York. He also provides consulting and teacher training on Singapore or Japanese approaches to mathematics teaching and professional development, and regularly speaks at national and international mathematics conferences.
Singapore math is getting a lot of attention as more and more schools in the United States are using Singapore-based methods and materials to improve the teaching and learning of mathematics. Many parents and teachers are wondering if a change is really necessary. The answer is yes.
I've seen firsthand the difference the Singapore math approach can make. I began using Primary Mathematics textbooks from Singapore's Marshall Cavendish Education in 2000 when I was a classroom teacher. I have used Singapore math with both low-income inner-city students and affluent suburban students, and found that, when taught in the right way, it makes learning mathematics fun and engaging, allows students to understand mathematics deeply, and helps them become proficient at solving very complex math problems.
So what exactly is different about Singapore math? Singapore mathematics lessons begin by engaging students in hands-on learning experiences followed by pictorial representations, which help them form a mental image of mathematical concepts. This is followed by an abstract stage, where they solve problems using numbers and symbols. This approach makes the learning of mathematics fun and meaningful, and helps students develop positive attitudes about math.
Typical U.S. math textbooks are thick and heavy and they cover many topics superficially and usually in an incoherent way. In contrast, Singapore textbooks focus on fewer topics, taught in-depth for mastery, carefully building mathematical understanding in a systematic way.
FULL POST