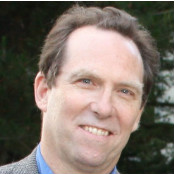 By Anthony Cody, Special to CNN
Editor's note:Anthony Cody worked in schools in Oakland, California, for 24 years. He taught middle school science 18 of those years. He lives in Mendocino County, California, and leads workshops for teachers. He writes the Living in Dialogue blog, and you can follow him on Twitter, @AnthonyCody.
(CNN) - Dear Mr. Lucas,
I have recently read of the $4 billion that you will receive for selling your movie empire to Disney, and your plans to give most of this money to support education. This is wonderful news. I deeply appreciate this generosity. I am writing a letter to encourage you to think outside the box as you decide how to spend these funds. It is critical to consider where educators find ourselves in 2012.
The George Lucas Education Foundation already has made a substantial impact on our schools. Edutopia has been an amazing resource for years, sharing news and examples of project-based learning, authentic inquiry and other innovations. The emphasis is almost always on giving students rich challenges, with opportunities for creative expression.
This emphasis is decidedly at odds with the direction of the other giants of "education reform" such as the Gates Foundation. It also runs counter to the mainstream of No Child Left Behind, Race to the Top and other government-led reforms, which place their faith in standardized test data and curriculum aligned to standards and tests.
Students have suffered through an entire generation of test-centered reforms. The results are very poor. The National Academy of Sciences released a report last year that concluded a decade of ever-higher stakes attached to tests has yielded no growth.

In high-poverty schools, students are receiving an impoverished curriculum. I work with teachers to encourage them to engage their students in meaningful projects, and they are under tremendous pressure to prepare students for tests, which often leaves them with little time for open-ended investigations. We are seeing increased economic and racial segregation as charter schools increasingly stratify our students, often leaving the more difficult (and expensive) to teach students behind in the public schools.
Creative teachers find ways to enrich their classrooms through meaningful projects. They find ways to collaborate and share what is working in their classrooms, and Edutopia has offered us a place to find one another. There are discussions there of social and emotional learning, authentic assessment and project-based learning. We need these alternatives now more than ever, and we need them for all students, not just those in private schools, or those attended by the wealthy.
We will eventually emerge from this educational dark age. Eventually people will wake up to the fact that test scores have never been any sort of a ticket to a creative and innovative economy. We did not become the most vibrant economy in the world by having the best test scores. And we will not out-compete the world by dumbing down our educational system in this endless pursuit of standardization.
Every student, especially those living in poverty, needs the chance to develop his or her ideas. Every student needs the challenge of open-ended projects. We need solid academic instruction as well, but we need to be open to other ways of assessing learning and escape the trap that says we must script and standardize every day of instruction. (See an example here.)
I urge you to continue to stake out and expand the unique role Edutopia has played in promoting authentic learning.
I hope these new funds will not be used to further the destructive agenda that other philanthropists have set. Do not embrace the idea that due process for teachers is the enemy of quality. Do not yield to the technocratic vision of perfectly aligned standards, curriculum and tests. Do not try to raise test scores by rewarding or punishing teachers.  Do not advance the privatization of education, but rather, support our public schools as the surest vehicle by which this is made available to all. Insist on this for every child, not just those with high test scores.
Continue to develop another vision, one driven by authentic, open-ended learning, driven by student curiosity and imagination. Look for ways to elevate the voices of  classroom teachers and students in education policy. By working with and empowering the creative teachers and students of the nation, you can be a guiding light leading us out of this dark age and into a new era. Thank you for your vision - we need it now more than ever.
Anthony Cody
The opinions expressed in this commentary are solely those of Anthony Cody.