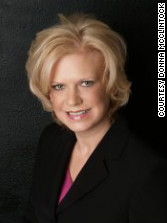 By Donna McClintock, Special to CNN
Editor's note: Donna McClintock is the chief operating officer of Children's Choice Learning Centers, Inc. She has served in a leadership role in early childhood education for more than 29 years and has been in a senior executive leadership role for more than a decade. She has authored several books on the topic of early childhood education, including "The Heart Connector Series."
I often read materials that approach a subject as if there were only one solution. Such is the case of "redshirting" children for kindergarten, which is the practice of holding a child back from school until he turns six. There is certainly a best answer for each child, and parents and educators must determine what that answer is by considering his individual needs and development and not by blindly following a trend.
No matter WHAT you decide to do, we know for sure that parents must understand that a child's brain cannot be redshirted or held back. The child's experiences during the fifth and sixth year of life are extremely important because the brain continues to develop and form synapses, and learning is at an all-time high.
It is the responsibility of parents and educators to challenge, nurture, inspire and ignite in our children a love of learning and exploration during this critical time. How do you do this when formal education in a school system begins as an individual choice for each child? There are several key factors to consider, but the child's individual needs are the trump card in this decision.
Most research clearly shows that any gaps in levels of success between younger and older children are usually bridged by the third grade. This leaves parents to wonder if there is an advantage to holding their child back. I offer the position that the type of program your child is in during the first year of formal school is really the key to success.
Each child deserves a developmentally appropriate setting that understands how children 5 to 6 years of age learn, whether that is a formalized kindergarten program, the home environment provided by parents, or another alternative.
FULL POST