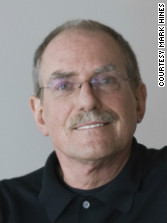 By David Houle, Special to CNN
Editor's note: David Houle is a futurist and author of the blog Evolution Shift. He is the author of "The Shift Age", "Shift Ed: A Call to Action for Transforming K-12 Education" and "Entering the Shift Age." He has been a contributor to Oprah.com. Houle is futurist-in- residence at the Ringling College of Art + Design in Sarasota, Florida.
(CNN) - When people find out that I am a futurist, they ask me what that means. In speaking and writing, I act as a catalyst to get people, the market and the world to think about the future, then facilitate a conversation about it.
There's one area that's desperately in need of that conversation: education.
In the next decade, there will be more transformation at all levels of education than in any 10-, 20-, or perhaps 50-year period in history. Generational forces at play will accelerate these changes. The aging baby boomers - who I call the "bridge generation," as they have bridged education from the middle of the 20th century to now - are retiring in ever increasing numbers. They have held on to the legacy thinking about education, remembering how they were taught. Their retirement opens up the discussion about transformation.
At the same time, we have the rising digital natives as the students of tomorrow. This generation, born since 1997, is the first that was likely to grow up with a computer in the house, high-speed Internet, parents with cell phones and often a touch screen app phone as their first phone. They are the first generation of the 21th century with no memory of the 20th. They are the first generation born into the information-overloaded world; for them, that's simply the way it is. The digital natives are different than prior generations and need new models for education.
Let's take a quick look for all levels of education to see what some major transformations will be:
Preschool
A child born in 2009 is one of the younger digital natives. In upper-middle class households, they are the first children for whom all content can be found on screens. They are using touch screen and other interactive computing devices starting as early as 2, and therefore walk into the first day of preschool or nursery school with a level of digital skills. This will spark greater use of digital devices and interactive learning at this first level of education. Classrooms will increasingly have interactive touch screen devices.
FULL POST