By Michelle Rhee and Joel Klein, Special to CNN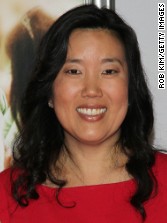 Editor's note: Michelle Rhee is the founder and CEO of StudentsFirst, a nonprofit organization that identifies as a "grassroots movement" to produce "meaningful results" for education on local and national levels. She previously served as chancellor of schools in Washington D.C.
Joel Klein is CEO of Amplify, the education division of News Corporation, and a StudentsFirst board member. He is the former chancellor of New York City schools.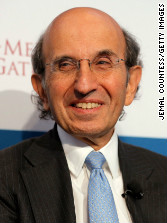 (CNN) - It's hard to watch Robert Griffin III play football and not think about education policy.
RG3, as fans call him, is a rookie who has been playing in the National Football League for all of 18 weeks, but led the Washington Redskins to twice as many victories as they had last year, their first winning season since 2007 and their first divisional championship in 13 years. Now imagine if the Redskins had a little less money to pay salaries next year and cut Griffin from the team, keeping instead a handful of bench-warmers. It sounds ridiculous, but that practice is exactly what happens in most school districts where policies require teachers to be laid off based on seniority, not talent.
Here's another nonsensical example: There's overwhelming evidence that quality public charter schools provide a viable education option, particularly for students from disadvantaged socio-economic backgrounds. In fact, test scores released in July 2012 showed New York City public charter schools outperforming traditional schools throughout the entire state, despite poverty rates 150% of that of the rest of the state and far greater numbers of minorities. Incredibly, eight states still do not allow public charter schools to exist. That means children assigned to low-performing schools in places such as Birmingham, Alabama, Louisville, Kentucky, and Omaha, Nebraska, are trapped without a choice or a way out.
These aren't teacher problems, or student problems. These are policy problems. In far too many states, the laws and policies in place that govern education put up significant barriers to higher student achievement.
In fact, according to a first-of-its-kind report card that we published this week, nearly 90% of states earned less than a "C" grade on the subject of education policy. Ours is a new type of education report card that doesn't look at teacher performance or students' test scores, but instead focuses solely on the laws in place determining how our schools are allowed to operate. StudentsFirst will publish it annually, and this year no state earned higher than a B-minus.
That ought to shock parents, educators, and lawmakers alike. It indicates that no matter how hard our children study, and no matter how much passion teachers pour into their classrooms, the rules and regulations governing education are holding schools back.