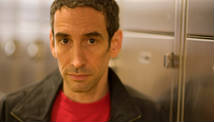 By Douglas Rushkoff, Special to CNN
Editor's note: Douglas Rushkoff writes a regular column for CNN.com. He is a media theorist and the author of "Program or Be Programmed: Ten Commands for a Digital Age" and "Life Inc.: How Corporatism Conquered the World, and How We Can Take It Back." He is also a digital literacy advocate for Codecademy.com. His forthcoming book is "Present Shock: When Everything Happens Now."
(CNN) - Education is under threat, but the Internet and the growth of Massive Open Online Courses are not to blame.
Like the arts and journalism, whose value may be difficult to measure in dollars, higher education has long been understood as a rather "soft" pursuit. And this has led people to ask fundamental questions about it:
What is learning, really? And why does it matter unless, of course, it provides a workplace skill or a license to practice? Is the whole notion of a liberal arts education obsolete or perhaps an overpriced invitation to unemployment?
The inability to answer these questions lies at the heart of universities' failure to compete with new online educational offerings - the rapidly proliferating MOOCs - as well as the failure of most Web-based schools to provide a valid alternative to the traditional four-year college.
Education is about more than acquiring skills.
When America and other industrialized nations created public schools, it was not to make better workers but happier ones. The ability to read, write and think was seen as a human right and a perquisite to good citizenship, or at least the surest way to guarantee compliant servitude from the workers of industrial society. If even the coal miner could spend some of his time off reading, he stood a chance of living a meaningful life. Moreover, his ability to read the newspaper allowed him to understand the issues of the day and to vote intelligently.
What we consider basic knowledge has grown to include science, history, the humanities and economics. So, too, has grown the time required to learn it all. While the modern college might have begun as a kind of finishing school, a way for the sons of the elite to become cultured and find one another before beginning their own careers, it eventually became an extension of public school's mandate. We go to college to become smarter and more critical thinkers while also gaining skills we might need for the work force.
Accordingly, we all wanted our sons and daughters to go to college until recently.