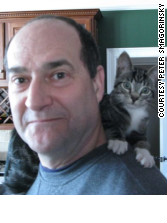 By Peter Smagorinsky, Special to CNN
Editor's note: Peter Smagorinsky is a Distinguished Research Professor of English Education in the University of Georgia College of Education's Department of Language and Literacy Education.
(CNN) - "Do you want to use your tax dollars to educate more people who can't get jobs in anthropology? I don't."
- Florida Gov. Rick Scott , October 2011
Scott, in this statement, articulates a belief held by many: that education is an entirely pragmatic experience. If a course of study does not produce a useful trade or skill, then it is of little value. What, after all, has anthropology ever done to improve the human condition, except to help us understand our past, perhaps so that we won't repeat its errors?
Here's an error you can dig into (if you're an anthropologist, or perhaps a structural engineer): Dating back to at least the ancient era, when I was a schoolboy in Alexandria, Virginia, people have believed that school-based arts and music programs are frivolous extras that should be the first items on the financial chopping block when budgets are tight. Who actually becomes an artist or musician? Why support a curriculum that doesn't directly lead to employment?
In Florida, this idea is now realized in a plan to charge engineering majors less for their tuition than English majors, because the technological revolution requires graduates in science, technology, engineering and math, not people who can read poems and write papers about them. I have not yet seen what the Florida plan provides for music majors, but I suspect that soon they'll be paying a lot more for their courses than even those effete English majors. (Full disclosure: I was an English major at Kenyon College and got a master's and doctorate in English education at the University of Chicago.)
The science class of the (not too distant) future
Education in Rick Scott's sense is entirely utilitarian. The arts has traditionally been defended on aesthetic grounds because of their contribution to truth, beauty, goodness, and the human spirit, as people like Howard Gardner of Harvard University have long asserted. The aesthetic argument has rarely successfully challenged the pragmatic argument because the premises follow from such different assumptions, and because utilitarian premises are impervious to appeals to beauty. If you don't believe me, go to Moscow and gaze upon the Soviet-era architecture, which is all business and no pleasure. And it's plug-ugly.
I contend, though, that music's inclusion in the curriculum can be defended entirely on utilitarian grounds. Music has often provided the social updraft that gives young people a worthwhile activity through which they can find a way to succeed in mainstream life. School music programs in this sense are cost-effective and of great long-term value to society, rather than serving as a wasteful distraction to the real business of education, which is to produce today's workforce. Or so Gov. Scott would have us believe.