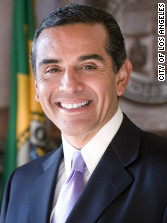 Editor's note: Antonio Villaraigosa is the 41st mayor of the city of Los Angeles.
By Antonio R. Villaraigosa, Special to CNN
(CNN) - My story began like far too many people across this country. My father left when I was 5 years old. My mother, sometimes working two jobs, raised four children on her own in East Los Angeles. She was always my touchstone, the person who taught me my core values. It was her quiet grace, strength in the face of adversity and unflinching will that served me so well in life.
However, despite everything she poured into our family, we kids didn't always make it easy for her. By age 16, I was kicked out of the Catholic school she had worked so hard to send me to.
I found myself at the local public high school, Roosevelt. It was a "drop-out factory." I was put into remedial classes, which I found boring and unchallenging after my previous education. But even worse than that, I felt like the school had given up on me. So, I gave up on myself and dropped out.
My story could have ended there.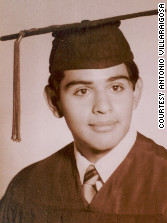 I could have become one of my many peers who didn't graduate. But my mother would not accept that fate for me, and a Roosevelt teacher named Herman Katz took an interest in me. They saw my potential and fought for me. They pushed me back into school. They pushed me to finish what I started - and I did, graduating in 1971.
From there, I went to East Los Angeles Community College and transferred to UCLA, one of the finest institutions in the world. At UCLA, I was the beneficiary of affirmative action. Some would say I walked in through the back door. But one thing's for sure, I went out the front. I had a diploma in hand, a future ahead of me and my head held high.
For me, public education really was the great equalizer.
That's why I believe education is the civil rights issue of our time. As a high school dropout, I see a part of myself in every kid who wants to give up because they think the system has failed them. Sadly, the United States now enjoys less economic mobility than Canada and most of Western Europe. Those born into poverty in America lack genuine opportunities to change their fate because they lack access to great public schools.