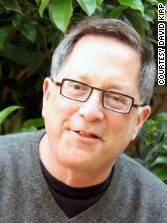 By David L. Kirp, Special to CNN
Editor's note: David L. Kirp, professor of public policy at the University of California at Berkeley, is the author of "The Sandbox Investment" and the forthcoming book "Improbable Scholars: The Rebirth of a Great American School System and a Strategy for America's Schools."
(CNN) - Kudos to the president - his call for preschool for every 4-year-old, in the State of the Union address, is a bold and visionary idea. It's what those who understand the power of early education to unlock children's minds have been urging for years. It's what I promoted when I served on the 2008 presidential transition team. But - and it's a very big but - whether universal prekindergarten really makes a difference in children's lives or turns out to be a false hope depends entirely on the quality of what's being offered.
The plus-side first: It takes nothing away from the president's boldness to note that early education, which used to be derided as baby-sitting, now enjoys widespread popularity. Scientists have learned how rapidly the brain develops during the first years and how much those early experiences build a foundation for later learning. "Skill begets skill," as Nobel Prize-winning economist James Heckman puts it, and studies of marquee prekindergarten programs show its potential for lifelong impact. Economists have calculated that every dollar invested in high-quality preschool returns $7 - a figure that would make Warren Buffett envious - with greater educational achievement, higher earnings, fewer unwanted pregnancies, lower welfare costs, even lower crime rates.
Parents get it. They are voting with their feet by increasingly enrolling their toddlers in preschool. Voters get it, too. Polling done by First Focus, a bipartisan advocacy organization for children, shows that conservatives as well as liberals support early education. The biggest naysayers are the Republicans on Capitol Hill, but as with immigration reform, gun control, marriage equality and raising the minimum wage, they're on the wrong side of history.
But expanding preschool isn't enough. The research shows that if it's going to have an impact, preschool must be good. Quality costs money, though, and lawmakers have often been loath to underwrite it.