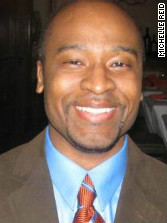 By John S. Wilson, Special to CNN
Editor's note: John S. Wilson is a contributing writer for Forbes, Huffington Post and Black Enterprise. He frequently writes about health and education policies and politics.  He's on Twitter at @johnwilson.
(CNN) – When I was around 12 or 13, one of just a few black students in my entire grade, a substitute teacher made inappropriate remarks about slavery. When I got home, I just knew my mother would do something about it; this was a woman who visited my school as though she had to punch a clock.
She listened, said the teacher was wrong, and that was it. No angry phone calls, no marching to the school, no request for anyone to be reprimanded or fired. I was shocked. But she told me that my school didn't share the same values as that teacher, and she was confident the unfortunate incident was temporary but the values the school instilled were permanent.
That's what a school's mission is all about: permanency. Instilling character that cannot be tarnished by temporary incidents - even when very offensive – over which it has little control.
But Oberlin College in Ohio made a very poor decision this week. Classes were canceled in response to a rash of racist and anti-gay incidents aimed at students and a student's report she had seen someone on campus dressed in a white hooded robe. (Police said they received a report of a student wearing a blanket, but couldn't say whether the incidents were related.)
On Monday, the campus held a "Day of Solidarity," which consisted of diversity programming, an Africana teach-in, and what Meredith Gadsby, chairwoman of the Africana Studies Department, called "positive propaganda." If you're at a loss for exactly what that is, think a collegiate version of a "Sesame Street" marathon, minus Oscar the Grouch.
Oberlin passed up an opportunity. Instead of canceling classes, they should have continued normal business while finding ways to draw upon their incredibly strong history of diversity and inclusion.
By canceling classes and generally overreacting - let's face it, racism and baseless discriminatory scrawls on posters and walls will never go away - Oberlin is only sheltering students, instead of assisting them to overcome adversity, an action that would truly fortify their character. What example does this set for students, many of whom will soon be in the workforce? If a supervisor or co-worker offends them, who will be there then to host their day of solidarity?
In 2011, someone scrawled "N*****s Must Die" on a dormitory wall at Williams College in Williamstown, Massachusetts. Police investigated and student leaders met with the administration to find an appropriate response. Administrators there, too, thought the appropriate reaction was to cancel classes and queue up an all-day "Sesame Street"-style marathon entitled "Claiming Williams."
Tracey E. Vitchers, a Williams alumna and youth education project worker, said it best in an op-ed shortly thereafter:
"While events like 'Claiming Williams' and campuswide lunches may provide a brief outlet for students to voice concerns about the social dynamics of a college community, it ultimately allows administrators to pull a blanket over their own eyes - as well as the eyes of alumni, trustees and parents - and pretend as if what has proven to be a systemic problem has been solved through a workshop or an administrator's speech."
I don't believe a systemic problem exists within Oberlin. Incidents like these rarely happen on its campus or in the community at large, and the college has a history of diverse inclusion that dates back well into the 1800s. It was the first to say it would admit African-Americans, and the first co-ed program to award women bachelor's degrees.
W.E.B. Du Bois, the renowned civil rights activist, co-founder of the NAACP and the first African-American to earn a doctorate from Harvard University, lavished praise on the college, noting in his book "The College-Bred Negro American" saying that "Oberlin College is especially notable because it was the great pioneer in the work of blotting out the color line in colleges." It is just about the last school one would expect to be in this quagmire regarding diversity.
But a systemic problem does exist in the world Oberlin is preparing its students to enter. The uncomfortable truth is: minority students must know that that no matter how qualified, intelligent, deserving, ambitious or well-intentioned they might be, it is likely they will face adversity to a degree their white peers will not.
How else could it be explained that white male ex-convicts (when controlling for all other factors) are hired more often than black males without arrest records? Or that two resumes of comparable quality submitted to employers produce a result where "white names got about one callback per 10 resumes; black names got one per 15?" Or that of the nearly 700,000 people the New York City Police Department stopped and frisked last year, 87% were black or Latino?
"We came to believe that Oberlin was a safe place, away from all of the troubles of the world, a place that we didn't need to worry about hate, or racism, or anything like that," Joshua Blue, an Oberlin freshman, wrote on Twitter. "These events made us all realize that though we do live in somewhat of a safe haven, we are still a part of the world, and the world's problems are also our problems. It's nice to feel safe, but it's more important to actively pursue that."
Oberlin, or any college, cannot prepare students - particularly minorities - for every adversity they are likely to face. They cannot guarantee employers will be fair or hire solely on merit; or that police officers won't presume their level of guilt based on the color of their skin. I think it's safe to say that "positive propaganda" alone will neither instill character in students nor inoculate them from a very biased reality.
This is something Al Porterfield, an associate professor of psychology at the college, alluded to after the incidents.
"The hollow, hateful individual(s) behind these events is (are) not worth one iota of our time and attention," he wrote online. "It makes me angry to think that we should give this person so much control over our lives as to cancel our mission, to cancel classes," he said later to USA Today.
Oberlin is right to take these threats seriously by engaging local, state and, if necessary, federal authorities, and by punishing any students involved. The college has a duty to protect its students, staff and guests to the best of its ability. But the college must do so while also preparing students to thrive in a world in which equal opportunity and equality before the law are still more often than not notions for which we may strive but are far from common practice.
All the positive propaganda and Africana in the world won't change that ugly fact.
The opinions expressed are solely those of John S. Wilson.