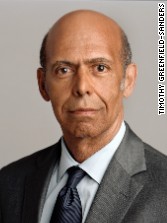 Editor's Note: Michael Lomax, Ph.D, is president and CEO of UNCF, the United Negro College Fund, the largest private provider of scholarships and other educational support to minority and low-income students. Previously, Lomax was president of Dillard University in New Orleans and a literature professor at Morehouse and Spelman colleges.
(CNN) - More than 35,000 students will graduate from college this year because of something that happened 159 years ago Monday.
It was on this day in 1854 that Ashmun Institute, the first college established solely for African-American students, was officially chartered.
Twelve years later, Ashmun was renamed as Pennsylvania's Lincoln University and became the nation's first degree-granting institution for African-Americans, or what we now know as a historically black college and university.
Where Lincoln led, others followed, and there are now 105 historically black colleges and universities, enrolling more than 370,000 students and awarding 20% of all undergraduate degrees earned by African-Americans.
"A mind is a terrible thing to waste," the almost universally recognized motto of UNCF, the United Negro College Fund, has come to represent the aspirations of all historically black colleges and universities to ensure that all Americans can earn the college degrees they need and the 21st century economy demands.
UNCF makes those aspirations real for nearly 60,000 students each year by providing financial support for 38 private historically black colleges and universities and awarding 13,000 scholarships to students at 900 colleges and universities.
Like Lincoln University, these historically black colleges and universities began when African-Americans had few other higher education options. Much has changed since then. Today, a college education is not a "good-to-have" but a "must-have," the basic requirement for almost every fast-growing and good-paying job and career path.