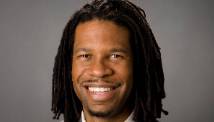 By LZ Granderson, CNN contributor
Editor's note: LZ Granderson, who writes a weekly column for CNN.com, was named journalist of the year by the National Lesbian and Gay Journalists Association and was a 2011 Online Journalism Award finalist for commentary. He is a senior writer and columnist for ESPN the Magazine and ESPN.com. Follow him on Twitter @locs_n_laughs.
(CNN) - Each day more than 55 million students attend the country's 130,000 schools.
Each day, parents and guardians entrust some 7 million teachers with the education of our children.
And on a normal day, that is all we expect teachers to do - teach.
But on those not-so normal days we are reminded that for six hours a day and more, five days a week, teaching is not the only thing teachers are charged with doing. On those not-so-normal days, we are reminded that teachers are also asked to be surrogate parents, protectors, heroes.
Monday was one of those not-so-normal days.
My View: Above all, teachers are in it for the kids
The nation watched in horror as a 2-mile-wide tornado with winds up to 200 mph tore through Moore, Oklahoma. As sirens blared and the ground shook, the full force of the twister hit Plaza Towers Elementary School around 3 p.m. It was full of students, young scared children who had nowhere to hide as the tornado ripped off the roof, sending debris everywhere.
"We had to pull a car out of the front hall off a teacher and I don't know what her name is, but she had three little kids underneath her," a rescuer said. "Good job teach."